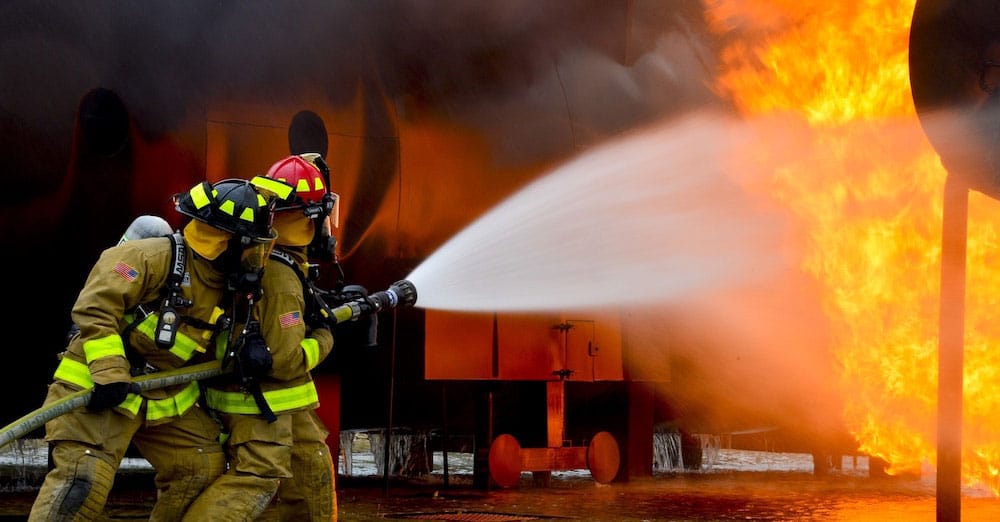 Accident Scene Safety Instructions
An accident scene can be a terrifying and sometimes an overwhelming experience to the people involved. These scenes are usually filled with panic and confusion, with many things all happening at the same time. Every accident scene has its own unique challenges and emergency personnel are usually quick on the scene to ensure the safety of all parties involved.
'Incident management' is defined as a term where a number of coordinated activities are set in motion to manage the primary and secondary effects that a road accident may have had on the people involved and the traffic conditions in a given area. In the minutes or even seconds following an accident scene, it's important to remember that cognitive awareness is paramount to ensuring the safety of all those involved in a road accident. Analysing ones surroundings and taking informed decisions can go a long way in safeguarding oneself after a road accident has taken place.
The reasoning behind securing accident scenes
After an accident has taken place, the safety of victims, emergency personnel and other road users needs to be ensured.
During the first 60 minutes following an accident, victims involved will need comprehensive medical treatment to ensure recovery.
It's important that warning signs are set up around the accident scene to inform passing motorists about the accident.
In some cases a number of pre-warning signs will need to be created. This can go a long way in creating awareness.
It can also help in assisting motorists in identifying alternative travel routes in the event of a road closure.
It helps to prevent tampering, damage to or removal of important material evidence.
'Incident Management Systems' has been proven to efficiently manage road accidents and restore traffic conditions.
Securing the accident scene for investigations purposes
The purpose of an accident investigation is prevention. By identifying the cause of an accident, and taking steps to analyse the determining factors, one can prevent similar accidents from taking place in the future. Investigators are attentive to the notion that effective accident investigation means fact-finding, not fault-finding. Collecting information before, during, and after an accident took place can assist in this regard. Facts and events preceding an accident can explain why and how the accident took place.
Investigators can determine accident conditions by examining physical evidence, interviewing witnesses and securing the accident scene. Once the victims of an accident have been taken care of, the accident scene must be secured and witnesses identified. The area should be secured until the initial investigation is completed. Gathering facts will naturally be easier if the accident scene has not been altered in any way, shape or form.
Emergency personnel are expected to not interfere with material found at the scene of an accident. Best practices dictate that the accident scene should be physically isolated, allowing investigators to go back to the scene and assess what they may have missed or overlooked.
Left: ER24 personal arrives on the scene of an overturned taxi that experienced mechanical failure. Photo by: ER24 EMS.
Tips to securing an accident scene
If you find yourself in the scenario of surviving a road accident with your wits in tacked or you've just past a road accident and you'd like to help those injured, here are some helpful tips that may assist you in your efforts:
Analyse the accident scene from all angles and decide on the best possible way to handle the situation.
Observe the flow of the traffic and determine if it poses any danger to you or others in the immediate area.
Determine if traffic conditions can be controlled by bystanders or be brought to a stop.
If people are available, get them to go in the opposite directions of the accident scene to wave down traffic .
If the accident does occur at night, turn on your hazard lights and ignite flares to warn oncoming motorists.
Analyse the positioning of any vehicles involved in the accident for any feature dangers (rolling backwards etc.).
Turn off the engine of any vehicles involved in the accident.
Check the area for dangerous materials that may damage vehicles or that people may injure themselves on.
Keep foot traffic surrounding the scene to a minimum.
Be on the lookout for smokers near the accident scene and keep them away from all flammable materials.
Assess the conditions of all patients in and around the accident scene.
Check for injured persons and perform first aid, if necessary, within the limits of your training or experience.
Never move an injured person; unless it's for their own safety.
Never touch another person's blood without the proper protection.
Tips for passing motorists near an accident scene
Accident scenes are hard to ignore and are in many cases a distraction to passing motorists. Many accident scenes have taken place near other accident scenes, solely because motorists were not paying attention to the road ahead and only focused on the emergency personnel and accident scene.
In the spirit of reducing minor collisions among distracted motorists near accident scenes, we would like to provide the following guidelines:
Observe changes in the traffic pattern around a given accident scene.
Look for emergency personnel directing traffic.
When directed to stop, do so immediately.
Proceed through the scene slowly.
Look for signs indicating what you should do.
Be vigilant of personnel walking on the scene.
Be vigilant of emergency vehicles arriving and exiting the accident scene.
Do not disregard the instructions of emergency personnel.
We here at Drive South Africa sincerely hope that the information provided will be able to help keep you safe across all our roads, even in the unfortunate occurrence of an accident.