Gründe für Drive South Africa
Schnell, einfach und effizient – mit den günstigsten Preisen – das ist unser Versprechen an Sie.
Wo auch immer Sie hin möchten, wir können helfen.
348 Niederlassungen in 5 Ländern.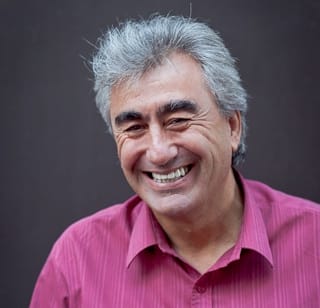 Kompetent, unkompliziert & hilfsbereit.
Und das sagen hunderte Kunden über unseren Kundendienst: Wir freuen uns, wenn wir Urlaubern den Weg ebnen können, um die schönen Länder des südlichen Afrikas zu erleben.
Team kennenlernen
Kundenmeinungen lesen
Autovermietung Südafrika
Drive South Africa bietet Ihnen ausgezeichnete Angebote für Mietfahrzeuge mit niedrigen Preisen, professionellem Service und der Freiheit, das wunderschöne Afrika zu erkunden. Eine bezahlbare Fahrzeugvermietung in Südafrika ist die absolute Spezialität von Drive South Africa.
Als Autovermietungsunternehmen bieten wir Ihnen einen überaus vielseitigen Fuhrpark, der sowohl lokalen als auch internationalen Kunden zur Verfügung steht. Unsere Palette reicht von Billigangeboten bis zu Luxus-Mietwagen und umfasst kurz- oder langfristige Autovermietungen im südlichen Afrika.
Drive South Africa Autovermietung
Die Drive South Africa Online-Fahrzeugvermietung bietet Ihnen ausschließlich aktuelle Modelle mit geringer Laufleistung, die über unser einfach zu bedienendes Online-Reservierungssystem ausgewählt werden können. Das gewünschte Fahrzeug wird von Drive South Africa in Ihrem Namen bestellt und rechtzeitig am angegebenen Zielort bereitgestellt. Die Kooperation von Drive South Africa mit etablierten und namhaften Autovermietungen sorgt dabei nicht nur für professionellen Kundenservice nach Vertragsabschluss, sondern beinhaltet auch weitere Leistungen wie Pannenhilfe und Zugang zu zahlreichen Abhol- und Rückgabestandorten in ganz Südafrika.
Wir decken sämtliche Flughäfen und städtischen Autovermietungen ab. Sie befinden sich also stets in der Nähe eines Abhol- oder Rückgabestandpunkts. Die Inanspruchnahme unserer kostengünstigen Dienstleistungen bedeutet allerdings nicht, dass Sie deshalb auf Ihr Recht auf weitreichenden, landesweiten Kundenservice auch im Schadensfall verzichten müssen. Drive South Africa stellt in jedem Fall sicher, dass alle Kunden professionell und zuvorkommend betreut werden.
Online-Buchungsservice für Mietfahrzeuge
Das Online-Angebot von Drive South Africa bietet umfangreiche Wahlmöglichkeiten für unbegrenzte Kilometerleitung, zahlreiche Rückgabestandorte und diverse Versicherungsoptionen, sodass Sie bei einer Reise durch Südafrika immer das optimale Paket für Ihr persönliches Budget erhalten. Die Versicherung durch Drive South Africa bietet dem Kunden sowohl einen Standardschutz als auch Top-Leistungen für alle Modelle sowie Angebote ohne jede Selbstbeteiligung für unsere beliebtesten Fahrzeuge.
Preisgünstige Autovermietung in Südafrika
Um Ihnen stets die günstigsten Mietfahrzeugpreise Südafrikas anbieten zu können, vergleichen wir regelmäßig die Tarife der wichtigsten Mietwagenfirmen. Drive South Africa stellt Ihnen sowohl preisgünstige und wirtschaftliche Mietwagen als auch luxuriöse Premium-Fahrzeuge zur Verfügung. Wir haben also stets das richtige Auto für Sie, um Südafrika zu erkunden. Unsere Richtlinien ermöglichen übrigens grenzüberschreitendes Reisen in folgende Länder:
Botswana
Lesotho
Mosambik
Namibia
Swasiland
Sambia
Zimbabwe
Bitte erkundigen Sie sich bei einem unserer Reiseberater, welche Unterlagen Sie bei der Reise mit Ihrem Mietfahrzeug über internationale Grenzen benötigen.
Kostengünstige Mietwagen-Angebote in Südafrika
Selbstfahrer können das Tempo Ihrer Urlaubsreise selbst bestimmen, ohne auf die Einschränkungen und festen Abläufe einer organisierten Tour Rücksicht nehmen zu müssen. Drive South Africa bietet Ihnen Rabattpreise für eine langfristige Fahrzeugvermietung und monatliche Angebote, um Selbstfahrern auch ausgedehnte Reisen durch Afrika zu erleichtern. Auf unserer Website finden Sie alle Informationen über saisonale Sonderpreise, Flughafen-Angebote und Spartarife, so dass Sie Ihre kostengünstige Mietwagenbuchung bequem abwickeln können. Die besten Vermietungsangebote für Ihr Wunschfahrzeug sind somit nur ein paar Klicks entfernt.
Allradfahrzeuge in Afrika
Afrika ist der ideale Spielplatz für begeisterte Allradfahrer, mit unbegrenzten Möglichkeiten für alle erdenklichen Offroad-Abenteuer. Drive South Africa bietet Ihnen ein reichhaltiges Angebot an Allradfahrzeugen und die entsprechend günstigsten Mietpreise. Die Allradfahrzeug-Vermietung umfasst eine komplette Ausstattung für bis zu 5 Erwachsene. Die Preise beinhalten auf Wunsch auch eine Campingausrüstung.
Weitere Mietoptionen im südlichen Afrika
Standardwagen, Luxuswagen, Geländewagen und Wohnmobile. Durchsuchen Sie nahezu alle Mietwagen im südlichen Afrika.
Luxusautovermietung Südafrika
Fahren Sie bequem und stilvoll in einem der angebotenen Luxusautos in Südafrika. Cabrios, Luxus-Limousinen, Sportwagen, Luxus-Geländewagen und Allradfahrzeuge.
Wohnmobilverleih südliches Afrika
Ausgestattet mit 2-6 Schlafplätzen. Wählen Sie ein Wohnmobil mit allen modernen Annehmlichkeiten, die Sie benötigen. Viele haben auch eine Spüle an Bord.
Die größte Auswahl an Allrad-Fahrzeugen in Südafrika, jedes mit einer einzigartigen Konfiguration. Finden Sie das passende Fahrzeug für Ihr nächstes Offroad-Abenteuer.
Gründe für Drive South Africa
Browse through our selection of rental vehicles to suit your every need. We offer budget car rental to luxury car rental, for short term or extended long-term car rental in Southern Africa.
Suchen Sie einen Mietwagen!