Gründe für Drive South Africa
Schnell, einfach und effizient – mit den günstigsten Preisen – das ist unser Versprechen an Sie.
Wo auch immer Sie hin möchten, wir können helfen.
348 Niederlassungen in 5 Ländern.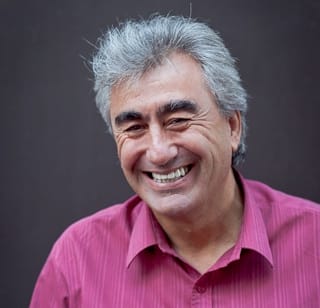 Kompetent, unkompliziert & hilfsbereit.
Und das sagen hunderte Kunden über unseren Kundendienst: Wir freuen uns, wenn wir Urlaubern den Weg ebnen können, um die schönen Länder des südlichen Afrikas zu erleben.
Team kennenlernen
Kundenmeinungen lesen
Mietwagen in Namibia
In Namibia fühlt man sich wie auf einem anderen Planeten. Und genau das ist der Grund, wieso es Touristen jahrein jahraus hierherzieht. Kilometerlange Straßen und faszinierende Landschaften laden ein, mit der Freiheit des Autos erkundet zu werden.
Schreiben Sie uns also eine E-Mail, füllen Sie das nachstehende Kontaktformular aus oder nehmen Sie den Hörer in die Hand. Ein Mitarbeiter von Drive South Africa wartet schon darauf, bei Ihrem Autourlaub behilflich zu sein und Ihnen eine der schönsten Wüstenländer der Erde erschließen zu können.
Beste Reisezeit
Namibia hat das ganze Jahr über gemäßigtes Klima. Allerdings gibt es Monate, die für Tierbeobachtungen besser geeignet sind. Die Monate von Juni bis Oktober sind in dieser Hinsicht zu empfehlen und Etosha ist sozusagen das Mekka der Tierbeobachtungen in Namibia. Zwischen Dezember und März werden die Tage etwas schwüler und es könnte regnen. Namibia lässt sich sehr gut mit dem Mietwagen erkunden, da es hier unendlich viele, lange Straßen gibt.
Umgebung
Mit einem Mietwagen haben Sie in Namibia unzählige Möglichkeiten: Erleben Sie z. B. eine Ballonfahrt über der Namib-Wüste, die Tok-Tokkie-Wanderung und die höchsten Dünen rund um das Sossusvlei und Dead Vlei. Hören Sie Geister in der verlassenen Stadt Kolmanskop, reiten Sie auf einem Pferd durch Garub, stehen Sie an den Klippen des majestätischen Fischfluss-Canyons und erholen Sie sich in den heißen Quellen von Ai-Ais.
Touren
Die Vorteile eines Mietwagens in Namibia sind schier unendlich, denn Sie können die berühmten weiten Straßen nach Herzenslust selbst befahren. Derart weite Flächen gibt es sonst nur selten auf unserer Erde. Mit Drive South Africa wird es für Sie ein Leichtes sein, die schönen, sehenswerten Orte zu finden.
Reisedauer
Da es in Namibia sehr viel zu sehen gibt, sollten Sie für einen Autourlaub mindestens 2 Wochen einplanen. Überprüfen Sie vor Ihrer Abreise, welche Visum-Anforderungen gelten und wie die Rechtsgrundlage bei einer Verlängerung Ihres Aufenthalts lautet.
Reisegepäck
Sie sollten auf jeden Fall für kalte Nächte vorsorgen, v. a. wenn Sie im Juli reisen. Mit einem Mietwagen haben Sie allerdings mehr Komfort und Optionen für Ausflugsziele. Nehmen Sie gutes Schuhwerk, v. a. bequeme Wanderschuhe mit, und seien Sie bei Nationalparks auf Staub/Sand vorbereitet.
Übernachten
Windhoek
Namibia ist das Land der weiten Flächen und auch Windhoek macht hier keine Ausnahme. Im Umkreis der Stadt, wenn Sie ca. 15 bis 30 Minuten mit dem Auto fahren, gibt es zahlreiche Zeltplätze und Unterkünfte. Wählen Sie hier eine Unterkunft für die erste und letzte Nacht Ihres Autourlaubs, da Sie sicherlich über Windhoek fliegen.
Swakopmund
Swakopmund ist eine beliebte Küstenstadt, wo Sandboarding angesagt ist und einsame Strände locken. Hier können Sie sich stunden- und tagelang treiben lassen. Sie haben außerdem zahlreiche Möglichkeiten zum Zelten und für Abenteuer mit Ihrem Leihwagen.
Etosha-Nationalpark
Der Etosha-Nationalpark zählt zu den schönsten Parks Namibias für Tierbeobachtungen. Hier lässt es sich auch gut zelten. Dies wird mit Sicherheit ein absolutes Highlight Ihres Autourlaubs in Namibia werden.
Gründe für einen Mietwagen in Namibia über Drive South Africa
Ohne Leihwagen könnten Sie niemals all die weiten Flächen und schönen Orte besuchen oder die kurvenreichen, unendlich langen Straßen in unberührter Natur befahren. Drive South Africa verfügt über ein erstklassiges Team an Vertriebsmitarbeitern und Reiseexperten, die Ihnen gern dabei helfen, Ihren Autourlaub in Namibia zu einem unkomplizierten Erlebnis zu machen. Mit einem Mietwagen in Namibia können Sie dieses faszinierende Land hautnah erleben und in eine wunderschöne Wüstenwelt eintauchen. 
Weitere Mietoptionen im südlichen Afrika
Standardwagen, Luxuswagen, Geländewagen und Wohnmobile. Durchsuchen Sie nahezu alle Mietwagen im südlichen Afrika.
Luxusautovermietung Südafrika
Fahren Sie bequem und stilvoll in einem der angebotenen Luxusautos in Südafrika. Cabrios, Luxus-Limousinen, Sportwagen, Luxus-Geländewagen und Allradfahrzeuge.
Wohnmobilverleih südliches Afrika
Ausgestattet mit 2-6 Schlafplätzen. Wählen Sie ein Wohnmobil mit allen modernen Annehmlichkeiten, die Sie benötigen. Viele haben auch eine Spüle an Bord.
Die größte Auswahl an Allrad-Fahrzeugen in Südafrika, jedes mit einer einzigartigen Konfiguration. Finden Sie das passende Fahrzeug für Ihr nächstes Offroad-Abenteuer.
Gründe für Drive South Africa
Browse through our selection of rental vehicles to suit your every need. We offer budget car rental to luxury car rental, for short term or extended long-term car rental in Southern Africa.
Suchen Sie einen Mietwagen!