Gründe für Drive South Africa
Schnell, einfach und effizient – mit den günstigsten Preisen – das ist unser Versprechen an Sie.
Wo auch immer Sie hin möchten, wir können helfen.
348 Niederlassungen in 5 Ländern.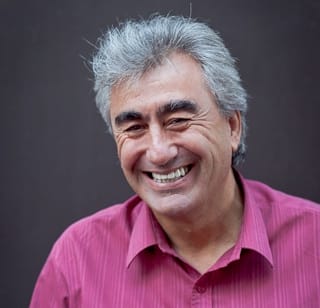 Kompetent, unkompliziert & hilfsbereit.
Und das sagen hunderte Kunden über unseren Kundendienst: Wir freuen uns, wenn wir Urlaubern den Weg ebnen können, um die schönen Länder des südlichen Afrikas zu erleben.
Team kennenlernen
Kundenmeinungen lesen
Mietwagen in Windhoek, Namibia
Namibias Hauptstadt Windhoek gilt als Tor zu den größten Nationalparks und Tierreservaten wie dem Etosha-Nationalpark und Namib-Naukluft-Park sowie zu kleinen Küstenstädten wie Swakopmund und Walvis Bay.
Wenn Sie Windhoek mit dem Auto erkunden oder die riesigen Sanddünen mit einem Geländewagen erobern möchten, kann Ihnen Drive South Africa ein zuverlässiges Fahrzeug anbieten, das all Ihren Ansprüchen gerecht wird. Ein Mietwagen in Windhoek lässt sich mit dem Expertenteam von Drive South Africa sehr leicht finden.
Beste Reisezeit
Windhoek ist das ganze Jahr über ein beliebtes Reiseziel. Am besten eignen sich jedoch die Monate Mai bis November, da die Stadt in dieser Zeit am belebtesten ist und Tierbeobachtungen in den Nationalparks bei der spärlicheren Vegetation besser möglich sein.
Umgebung
Etosha-Nationalpark
Der Etosha-Nationalpark in Namibia ist größer als der Krüger-Nationalpark oder die Serengeti und hat als besonderes Merkmal die Etosha-Pfanne – die größte Salzpfanne Afrikas. Sie ist so groß, dass sie selbst aus dem All zu erkennen ist. Im Etosha-Nationalpark leben u. a. Elefanten, Leoparden, Löwen, die stark gefährdeten Spitzmaulnashörner und über 340 Vogelarten.
Touren
Mietwagen in Windhoek sind verhältnismäßig günstig und leicht zu bekommen. Wenn Sie jedoch die Nationalparks und Tierreservate von Namibia sehen möchten, sollten Sie am besten einen Geländewagen mieten, um sich besser über den Wüstenboden bewegen zu können.
Reisedauer
Wir empfehlen einen zweiwöchigen Aufenthalt in Windhoek, damit Sie die Natur der Umgebung ausgiebig genießen können. Falls Sie länger bleiben möchten, können Sie über uns einen Wagen für längere Zeit mieten, um auch die anderen schönen Orte dieses faszinierenden Wüstenstaats zu erkunden.
Reisegepäck
Tagsüber kann es in den namibischen Sommermonaten sehr heiß werden, doch nachts wird es frisch. Sie sollten demnach nicht nur luftige Kleidung, sondern auch warme Sachen einpacken. Die Regenzeit fällt meist auf den Dezember. Wenn Sie in diesem Monat nach Namibia fliegen, sollten Sie Ihre Regenjacke nicht vergessen.
Übernachten
Walvis Bay
Wenn Sie in Windhoek übernachten, sollten Sie auf jeden Fall die Umgebung der Stadt erkunden, so z. B. Walvis Bay bzw. die Walfischbucht. Hier können Sie Meerestiere wie Delfine, Robben, Pelikane und Flamingos auf einer Katamarantour beobachten.
Gründe für einen Mietwagen in Windhoek über Drive South Africa
Drive South Africa vermietet preisgünstige Fahrzeuge in Windhoek.
Drive South Africa bietet Ihnen einen professionellen Service mit Bestpreisgarantie. Erkunden Sie Windhoek und Umgebung, wann und wie Sie möchten. Unser Team in Windhoek sorgt dafür, dass Ihr Namibia-Abenteuer einmalig schön wird.
Weitere Mietoptionen im südlichen Afrika
Standardwagen, Luxuswagen, Geländewagen und Wohnmobile. Durchsuchen Sie nahezu alle Mietwagen im südlichen Afrika.
Luxusautovermietung Südafrika
Fahren Sie bequem und stilvoll in einem der angebotenen Luxusautos in Südafrika. Cabrios, Luxus-Limousinen, Sportwagen, Luxus-Geländewagen und Allradfahrzeuge.
Wohnmobilverleih südliches Afrika
Ausgestattet mit 2-6 Schlafplätzen. Wählen Sie ein Wohnmobil mit allen modernen Annehmlichkeiten, die Sie benötigen. Viele haben auch eine Spüle an Bord.
Die größte Auswahl an Allrad-Fahrzeugen in Südafrika, jedes mit einer einzigartigen Konfiguration. Finden Sie das passende Fahrzeug für Ihr nächstes Offroad-Abenteuer.
Gründe für Drive South Africa
Browse through our selection of rental vehicles to suit your every need. We offer budget car rental to luxury car rental, for short term or extended long-term car rental in Southern Africa.
Suchen Sie einen Mietwagen!