Gründe für Drive South Africa
Schnell, einfach und effizient – mit den günstigsten Preisen – das ist unser Versprechen an Sie.
Wo auch immer Sie hin möchten, wir können helfen.
348 Niederlassungen in 5 Ländern.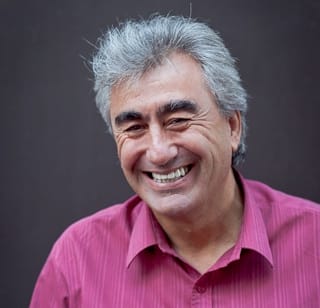 Kompetent, unkompliziert & hilfsbereit.
Und das sagen hunderte Kunden über unseren Kundendienst: Wir freuen uns, wenn wir Urlaubern den Weg ebnen können, um die schönen Länder des südlichen Afrikas zu erleben.
Team kennenlernen
Kundenmeinungen lesen
Wohnmobilverleih südliches Afrika
Südafrikas Potenzial zum Erkunden ist praktisch unendlich. Die Vielfalt, Kultur, natürliche Pracht und die reiche Tierwelt des Kontinents reichen aus, um den unersättlichsten Abenteuerhunger zu stillen. Diesen Kontinent von einem Wohn- oder Reisemobil aus zu erleben ist eine hervorragende Möglichkeit, in Ihrem eigenen Tempo in einen Selbstversorger-Urlaub zu reisen. Alles, was Sie brauchen, kann mitgenommen werden und Sie können sich die Zeit nehmen, um zu genießen, was dieser magische Kontinent zu bieten hat.
Freiheit genießen durch Wohnmobilverleih
Der Wohnmobilverleih im südlichen Afrika ist eine bequeme Art und Weise, die offene Straße zu erkunden. Am Ende einer ganztägigen Fahrt gibt es keine Zelte aufzubauen und keinen Campingplatz einzurichten. Der Wohnmobilverleih von Drive South Africa ist ein voll ausgestatteter, eigenständiger Tourenwagen, der alles, was Sie für Ihre Reise benötigen, beinhaltet. Es fehlen nur noch Ihre Reisegruppe, Lebensmittel und die Lust zum Abenteuer, bevor Sie mit Ihrem Wohnmobil starten.
Die Vermietung von diesen Leihwagen hat ein paar Einschränkungen. Es hängt wirklich von Ihrer Reiseroute und bevorzugten Strecke ab, ob ein Wohn- oder ein Reisemobilverleih besser zu Ihnen passt.
Die wichtigsten Unterschiede zwischen 4x4 und Wohnmobilverleih:
Allradfahrzeuge wurden entwickelt, um abseits der Straße fahren zu können, mit zusätzlichem Höhenabstand, Low-Range-Getriebe und Allradantriebstraktion. Voll ausgestattete Allradfahrzeuge kommen mit allen Notwendigkeiten für eine Offroad-Safari und Camping-Ausflüge. Sie müssen an jedem Ziel Ihre Zelte aufbauen und Ihr Lager abbrechen.
Ein Wohnmobil, Wohnwagen oder einfach ein Camper ist ein eigenständiges Fahrzeug mit Schlafgelegenheit und Transport. Das Ausmaß, in dem ein Wohnmobil ausgestattet ist, kann von einem einfachen Schlaffahrzeug mit einer kleinen Küchenzeile, einem Wechselstromnetz oder einem Anschlusskabel und einer tragbaren Toilette bis hin zu einem aufwendigen Freizeitfahrzeug variieren, das nach luxuriösen Standards mit warmen Duschen, Klimaanlage und einer Toilette ausgestattet ist.
Während einige der Wohnmobile, die wir vermieten, Allradfahrzeuge sind, gibt es Wohnmobile, die nicht immer für Offroad-Strecken entwickelt sind, weshalb es zu Einschränkungen bezüglich der Art der Straße kommen kann, auf der Sie reisen können.
Auswahl des Wohnmobilverleihs bei Drive South Africa
Drive South Africa bietet eine Reihe von Wohnmobil-Mietfahrzeugen für Ihren Urlaub in Afrika, angefangen bei einem 2-Bett-Wohnmobil bis hin zu einem großen 6-Bett-Wohnmobil. Ein Touren-Urlaub in einem Wohnmobil ist sehr beliebt bei Reisenden, die Zeit haben und eine Art zweite Heimat mit etwas Luxus und leiblichem Wohl bei der Erkundung Afrikas bevorzugen. Wenn für Sie der Wohnmobilverleih die ideale Beförderungsart ist, haben wir ein Wohnmobil für Sie.
Weitere Mietoptionen im südlichen Afrika
Standardwagen, Luxuswagen, Geländewagen und Wohnmobile. Durchsuchen Sie nahezu alle Mietwagen im südlichen Afrika.
Luxusautovermietung Südafrika
Fahren Sie bequem und stilvoll in einem der angebotenen Luxusautos in Südafrika. Cabrios, Luxus-Limousinen, Sportwagen, Luxus-Geländewagen und Allradfahrzeuge.
Nutzen Sie das jeweils günstigste Angebot in jeder Fahrzeugkategorie bei den besten Autovermietungen Südafrikas.
Die größte Auswahl an Allrad-Fahrzeugen in Südafrika, jedes mit einer einzigartigen Konfiguration. Finden Sie das passende Fahrzeug für Ihr nächstes Offroad-Abenteuer.
Gründe für Drive South Africa
Browse through our selection of rental vehicles to suit your every need. We offer budget car rental to luxury car rental, for short term or extended long-term car rental in Southern Africa.
Suchen Sie einen Mietwagen!