Gründe für Drive South Africa
Schnell, einfach und effizient – mit den günstigsten Preisen – das ist unser Versprechen an Sie.
Wo auch immer Sie hin möchten, wir können helfen.
348 Niederlassungen in 5 Ländern.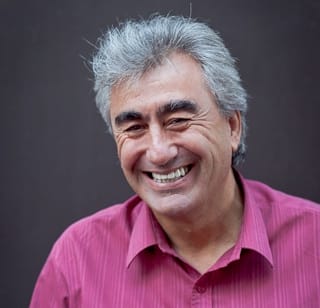 Kompetent, unkompliziert & hilfsbereit.
Und das sagen hunderte Kunden über unseren Kundendienst: Wir freuen uns, wenn wir Urlaubern den Weg ebnen können, um die schönen Länder des südlichen Afrikas zu erleben.
Team kennenlernen
Kundenmeinungen lesen
Wohnmobilverleih Johannesburg
Johannesburg wird oft als Tor zum Erkunden der Wildnisgebiete Südafrikas genutzt. Der Wohnmobilverleih Johannesburg ist eine der besten Möglichkeiten, alle Wildparks und Reservate außerhalb der Stadt auf eigene Faust zu erkunden.
Beste Reisezeit
Wenn Sie Johannesburg als Ausgangspunkt für die Erkundung der Wildschutzgebiete außerhalb der Stadt nutzen, dann ist es am besten, in den trockenen Wintermonaten Mai bis September zu reisen.
Umgebung
Naturschutzgebiet Pilanesberg
Nur zwei Stunden von Johannesburg entfernt beherbergt das Naturschutzgebiet Pilanesberg alle sogenannten Big Five, obwohl es nur ein Bruchteil der Größe des Krüger Nationalparks ist. Es ist auch Heimat für andere Tierarten, wie den Geparden, dem Hyänenhund und der braunen Hyäne. Der Wohnmobilverleih Johannesburg ist so einfach und erschwinglich und sie werden von diesem urbanen Mittelpunkt in kürzester Zeit draußen in der Wildnis den Traum von südafrikanischer Wildnis erleben.
Touren
Der Wohnmobilverleih Johannesburg ist mit Abstand der beste Weg, um die Wildnisgebiete außerhalb der Stadt zu erkunden. Er bietet Ihnen die Freiheit und Unabhängigkeit, Ihren eigenen Urlaub auf eigene Faust zu planen.
Reisedauer
Um das Beste aus Ihrem Johannesburg Selbstversorgungs-Urlaub zu machen, ist eine Reisedauer zwischen 7-14 Tagen ideal.
Reisegepäck
Wenn Sie während der trockenen Wintermonate von Mai bis September reisen, denken Sie daran, auch warme Kleidung einzupacken, da es in und um die Stadt ziemlich kalt werden kann.
Wenn Sie in den Sommermonaten Dezember bis Februar ein Wohnmobil in Johannesburg mieten, können die Temperaturen ziemlich warm werden, aber gleichzeitig ist es auch die feuchte Jahreszeit, also vergessen Sie nicht, Ihren Regenschirm mitzunehmen.
Übernachten
Naturschutzgebiet Mabalingwe
Das 12.500 Hektar große Naturschutzgebiet Mabalingwe ist ideal für den Familienurlaub und liegt zwei Stunden von der Johannesburger Innenstadt entfernt. Das Reservat ist malariafrei und beherbergt alle ´Big Five´ Wildtiere.
Naturschutzgebiet Wolwespruit
Das drei Kilometer von der Johannesburger Innenstadt entfernte Naturschutzgebiet Wolwespruit, das am Vaal liegt, ist ein hervorragender Ort, um Vögel zu beobachten. Es ist auch die Heimat von Wildarten, wie schwarzen Gnus, Kudus und Zebras.
Warum bei Drive South Africa in Johannesburg ein Wohnmobil mieten?
Mit einem gemieteten Wohnmobil in Johannesburg können Sie alles wesentliche in Südafrika in rollendem Komfort und in Ihrem eigenen Tempo erkunden. In einem Wohnmobil können Sie soweit reisen, wie Ihre Leidenschaft es Ihnen erlaubt, ohne durch verfügbare Unterkünfte eingeschränkt zu werden. Erleben Sie jeden Tag einen anderen Teil des wilden Afrikas vor Ihrer Haustür mit dem Wohnmobilverleih Johannesburg.
Weitere Mietoptionen im südlichen Afrika
Standardwagen, Luxuswagen, Geländewagen und Wohnmobile. Durchsuchen Sie nahezu alle Mietwagen im südlichen Afrika.
Luxusautovermietung Südafrika
Fahren Sie bequem und stilvoll in einem der angebotenen Luxusautos in Südafrika. Cabrios, Luxus-Limousinen, Sportwagen, Luxus-Geländewagen und Allradfahrzeuge.
Nutzen Sie das jeweils günstigste Angebot in jeder Fahrzeugkategorie bei den besten Autovermietungen Südafrikas.
Die größte Auswahl an Allrad-Fahrzeugen in Südafrika, jedes mit einer einzigartigen Konfiguration. Finden Sie das passende Fahrzeug für Ihr nächstes Offroad-Abenteuer.
Gründe für Drive South Africa
Browse through our selection of rental vehicles to suit your every need. We offer budget car rental to luxury car rental, for short term or extended long-term car rental in Southern Africa.
Suchen Sie einen Mietwagen!