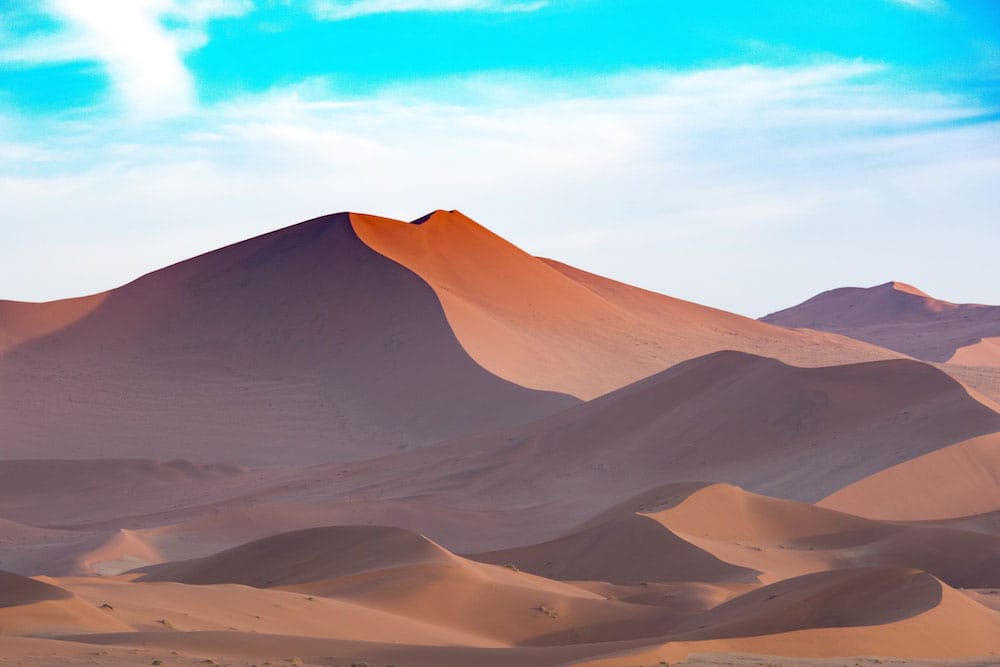 Driving in Namibia
Driving in Namibia: Information and Tips
For anyone who enjoys the open road and adventure, Namibia is a self-drive paradise with varying terrain to suit all tastes and abilities. Drive South Africa's tips for Driving in Namibia help make that experience memorable for all the right reasons.
The most popular time to visit Namibia is during winter (May to August). This is the dry season meaning the vegetation is less dense making animals easier to spot. Animals tend to congregate around waterholes during winter, while in summer they are more challenging to locate. It is also cooler in winter, summer temperatures can be sweltering in Namibia.
As the peak season, Winter travel may be more pricey. During high summer, around the Christmas period, remote lodges may be closed, while other lodges may use this period to perform renovations. Check with a Drive South Africa travel advisor to get informed advice about travel periods in Namibia.
Basic Road Rules: Namibia
Namibians drive on the left side of the road.
Keep safe following distances.
Do not drink and drive.
Do not speed.
It is illegal to operate a mobile phone whilst driving.
It is illegal for you or your passengers to drive without your seat belt.
A drivering license is required to drive on Namibia's roads.
Car hire companies may request that you provide an international drivering license when renting a vehicle.
Useful Information About Driving in Namibia
Most places in Namibia are accessible by sedan vehicles. Namibia's roads in good condition, and even gravel roads are easily negotiated in most mostor vehicles. If your route involves substantial gravel driving an SUV hire or 4×2 rental will provide additional comfort and ground clearance. A 4×4 rental is only necessary if you plan on substantial off road touring.
During the rainy season the condition of the roads can deteriorate quickly, it is worth considering a 4×2, SUV or even a four wheel drive rental vehicle for increased traction, stability and a higher ground clearance.
Namibia is made up of tarred roads, gravel roads and sand roads.
The speed limit on tarred roads in urban areas is 60km/h. Outside urban areas the speed limit is 120km/h on tarred roads, and 100km/h on gravel roads. Gravel roads can be unpredictable and its safer to drive below these limits.
The distances between towns are clearly marked along the road, and road signs carry accurate and comprehensive information.
In summer daily temperatures can reach sweltering levels: air conditioning is advisable in your rental car.
Plan your route and don't underestimate distances and the time it may take to cover these distances. Namibia has extensive distances between its settlements.
Consider the load your rental car will be carrying. It is safer to upgrade to a larger rental car if you are carrying several passengers and camping equipment. Overloading of rental vehicle is one of the major contributing factors to road accidents in Namibia.
Be aware of animals wandering onto roads, particularly in the north.
Wildlife is most active at night, driving at night outside of urban areas is not advised.