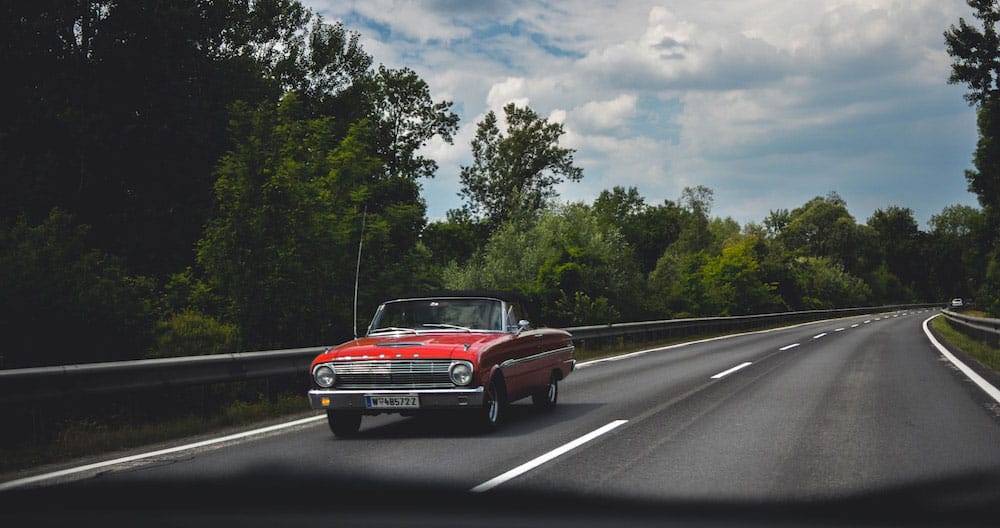 Driving Information
Driving in Africa: Information & Tips
Africa is the home of the quintessential safari, where access to the outdoors, the wilds and the capacity to get off the beaten track draws a capacious range of visitors and adventurers to this continent.
For many of these explorers their African holiday will involve a self-drive component in some capacity. Drive South Africa has put together some driving tips and information to make your on-road experience smoother and your off-road journey free from unwelcome surprises.
Please see our dedicated pages on individual country driving tips and information:
African travel has a number of unpredictable elements one needs to be aware of when traveling by motor vehicle. Obeying the traffic laws and road signs and equipping yourself with local knowledge can help eradicate the most common incidents and causes of accidents.
Below are some universal tips to keep you on course:
Excessive speed is the main cause of traffic accidents while driving on gravel roads. It is therefore advisable to keep to the prescribed speed limit of 60-70 km/h when driving off tarred roads.
Always reduce speed when your vehicle approaches a dip, wash-away or patches of drift-sand.
In dusty conditions it is advisable to switch on the headlights of the vehicle to be more easily observed by other drivers.
In wet/rainy conditions it is advisable to switch on the headlights of the vehicle to be more easily observed by other drivers.
All maps, speed limits and road signs in Southern Africa use kilometres to confer speed and distance.
Check your vehicle at the start of each day, be sure that it has enough oil and water and that all indicators and lights are functional and the tyre pressure is adequate.
Observe and obey all nature reserve rules and regulations.
Do not feed animals from your car (feeding of baboons along the Cape's scenic drives has led to them becoming an invasive nuisance.)
Always be aware and on the lookout for animals when driving off-road in Africa, especially when driving on safari.
Driving at night can be hazardous, particularly in rural areas as these roads are often poorly lit, wildlife may be on the roads and the roads can be in poor condition.
Be mindful of drunk drivers and pedestrians, particularly at night.
When planning remote journeys ensure you have adequate water and reserve fuel – 20 litres of each.
Fuel (Petrol, Gas) can be scarce outside of South Africa, so be prepared. Plan your route, refueling, rests and overnight stops.
Spend some time before each journey to plan your route and prepare your vehicle. Study and review your maps. Make sure you know which routes to follow and the estimated time it will take to reach your destination.
Check with your embassy or car hire company if you require international drivers licenses for the countries you plan to visit and drive in.
If you're not used to the heavy downpours parts of Africa can experience, it's worthwhile familiarising yourself with Driving in Heavy Rain Practices.
Drive with your vehicle doors locked and the windows closed when possible. This also applies when you leave your vehicle unattended.
If approached by a stranger, do not open your windows completely.
Do not pick up strangers and hitchhikers.
Place all packages and personal items in the trunk of your vehicle, out of sight.
If possible avoid travelling at night.
4×4 Safety Tips
If you are not an experienced 4×4 driver, Drive South Africa recommends taking a course in 4×4 and off road driving, these are available at our suppliers, our travel consultants can advise you on courses and their duration. It is adviseable to complete a 4WD course in the vehicle you plan to use on safari.
When loading your 4×4 vehicle remember to try pack as much weight as possible into the vehicle and not on the roof. One of the leading causes of accidents and vehicles overturning is overweighting and poor weight distribution. Top-heavy vehicles are far more likely to roll, and are not easy to control if you need to suddenly swerve you vehicle. Your heaviest baggage and equipment should sit low in the vehicle, with as little weight as possible on your roof.
Speed compounds problems, any eventuality you encounter on the road becomes easier to deal with the slower you are travelling. You have more time to react and your momentum is easier to manage.
Dirt and gravel roads in Botswana, Namibia and South Africa can have sloping shoulders, swerving onto these uneven planes increase the possibility of overturning your vehicle. In the event of wildlife blocking your path it is often safer to maintain your course than to swerve onto a slopping shoulder. Again, low speeds can prevent this becoming a decision you have to make.
Be aware of your vehicles fuel capacity, fuel consumption and the distance between fuel stops. Terrain, speed, tire pressure and load all influence your consumption. Carry spare fuel to be safe.
If using four-wheel drive vehicles, engage the 4×4 when appropriate (e.g. driving off road in Africa.)
Click here for survival tips and tool kit info
African Travel Experts
Seeing as we are the African travel experts, we aim to provide you with the most in depth information possible, that will help you breeze your self-drive journey through Africa. Our friendly travel consultants are always ready and waiting to help make your journey in Africa a smooth one. For now, we just provide African travel tips, but we'll be sure to let you know when we offer information about other countries as well.