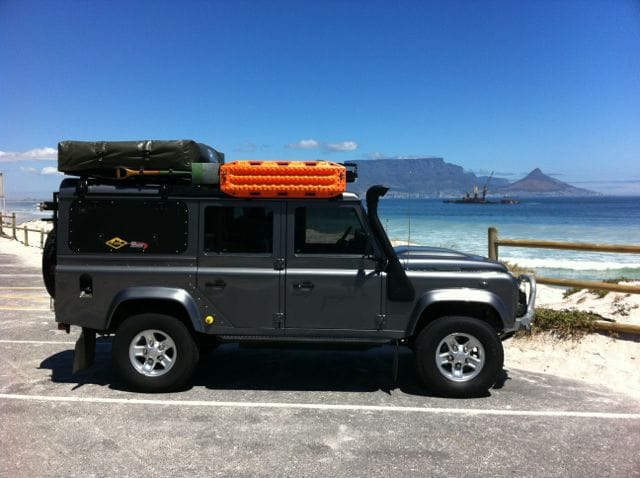 On

23 June 2010

In Blog
Tags
No Comments
4x4 Hire in Namibia & Botswana
Africa has a host of incredible destinations, and what better way to see them all than with 4×4 hire in Namibia and 4×4 hire in Botswana?
Choosing self-drive is a sure-fire way to enjoy the adventure of a lifetime, and you can travel at your own pace – taking in the multitude of sights, attractions and views offered by some of Africa's most beautiful countries.
With a number of excellent 4×4 trails and routes to be enjoyed across Africa, off-road enthusiasts and thrill seekers are certainly spoiled for choice. Take your taste for adventure to new heights, and try one of these thrilling routes:
Top 4×4 routes in Namibia & Botswana
Isabis 4×4 Trail
Located in the catchment area of Gaub River in Namibia, near the Gamsberg Mountains, this trail is fairly moderate and has a camping site along the trail. This route is ideal for a family holiday or for beginners seeking a moderate trail.
Namib-Naukluft 4×4 Trail
This is one of the most challenging and difficult routes for 4×4 rental in Namibia adventures. Enjoy a two-day adventure that takes you through one of the top game parks in the country.
Omaruru River 4×4 Trail
This trail starts from Henties Bay and continues along to Spitzkoppe Mountain, past Lewater and along the Omaruru River to Skoenklip (shoe rock).
Brandberg West 4×4 Trail
This trail starts at Ugab River and then progresses to Brandberg West mine. Black rhinos and desert elephants can often be seen in this area.
Tuli Elephant Trail
Botswana self-drive cannot miss a chance to see the famous Tuli Block. Enjoy game viewing and sightings of the famous Tuli elephants, visits to interesting geological features and varying levels of difficulty with a varied and fun route.
Chobe National Park
Chobe is by far one of Botswana's most beautiful regions. 4×4 hire in Botswana allows you to explore this beautiful park at your own pace, passing the multitude of waterways, savannas and dirt roads and spotting an abundance of bird and animal life such as elephant, lion, rhino, hippo, wild dog and many more.
Makgadikgadi Salt Pans
Makgadikgadi is a precious and delicate ecosystem in Botswana, and while strict 4×4 rules apply in this area, it is not to be missed. This route offers a truly memorable experience and is a must-visit destination for self-drive adventures.
With an impressive number of attractions and natural landscapes that are perfectly suited for off-road vehicles, Namibia and Botswana offer the perfect destinations for self-drive safaris.
4×4 Rental in Namibia & Botswana
Choose a reliable and affordable 4×4 for hire from a trusted travel operator that offers the best prices and packages, and set off on the adventure of a lifetime. Consult Drive South Africa to arrange 4×4 hire in Windhoek, Swakopmund, Chobe or any destination of your choice, and begin your self-drive adventure today.