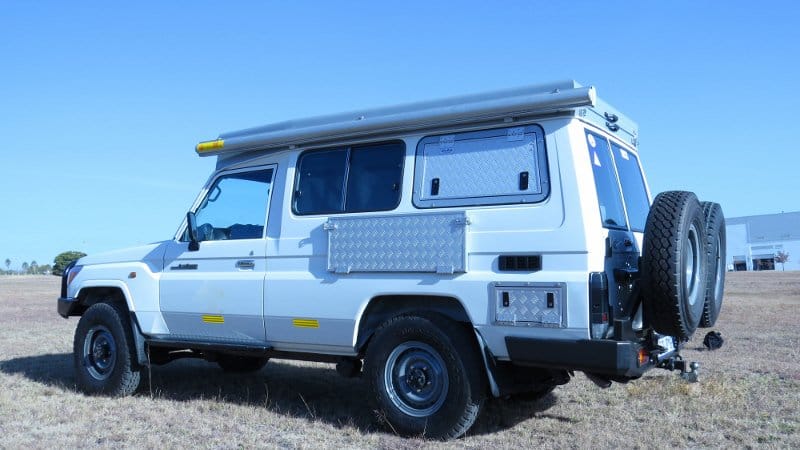 On

23 June 2010

In Blog
Tags
No Comments
4x4 Hire in South Africa
Choose 4×4 hire in South Africa for an unforgettable self-drive experience that gives you the chance to set off to some of the most rugged and beautiful destinations in South Africa. Set off for unchartered territories and take the road less travelled with 4×4 vehicles that allow you to explore tough roads and off-road landscapes with ease.
Top 4×4 routes in South Africa
Here are some of the most popular destinations and routes for 4×4 hire adventures:
Eastern Cape and Garden Route
The Eastern Cape has some of the most spectacular routes, making up for in quality what it lacks in quantity. Addo Elephant Park, the Lammergeier Private Nature Reserve and Khululeka Retreat in Port St Johns are all excellent trails. The Garden Route offers thrilling destinations such as Kynsna Forest, Tsitsikamma Nature Reserve, Nature's Valley and many others.
Western Cape
The Cape area offers mountain passes, forests, river beds and many other thrilling routes. These include the Boegoeberg Trail in the Cedarberg Mountains, Glen Oak 4×4 trail in the Klein River Mountains, Karoo National Park along the West Coast and many other diverse and rich habitats that can be enjoyed when you arrange South African 4×4 hire through Drive South Africa.
Gauteng
Berakah 4×4 Eco trail just outside Parys is a must-visit, plus there are two excellent Hennops trails which range from highly advanced to family-friendly – ideal for beginners. You can also hire a 4×4 in Johhanesburg.
Mpumalanga
Mpumalanga offers excellent 4×4 opportunities. The Blyde River Canyon, Sudwala Caves, Wonderkloof Hydro, Kruger National Park and Riverwild 4×4 in Nelspruit are just some of the fantastic routes to try, and all offer stunning views and a range of challenges for beginners or advanced 4×4 enthusiasts.
KwaZulu-Natal
Excellent trails and routes such as Drakensberg mountains, Cetshwayo's Retreat 4×4 trail, Insuze Gorge, Thukela River at Jameson's Drift, Shushu Hot Springs, Sani Pass, Thule Beacon Trail and many other trails are just begging to be explored in your 4×4. Experience the best of KwaZulu-Natal on your own steam, and see why this province is ranked as one of the most beautiful in the country.
4×4 Rental in South Africa
Drive South Africa offer a wide range of 4×4 vehicles to suit your needs – with affordable prices, and excellent service, you can be sure that your self-drive adventure is filled with memories and fun. Enjoy some of the country's best kept secrets and staggeringly beautiful landscapes with reliable 4×4 rental in South Africa for the adventure of a lifetime.