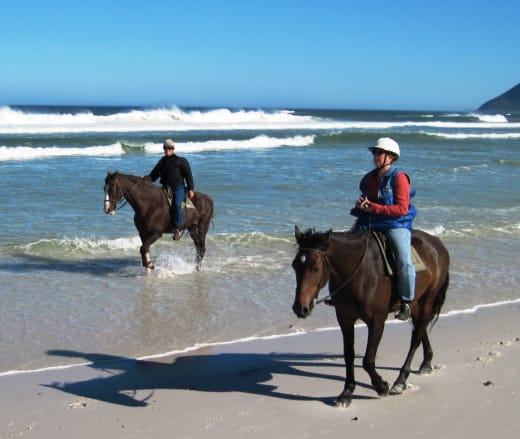 On

14 September 2010

In Blog
Tags
No Comments
Adventure Travel in Africa
There are many ways to explore Africa. One way is to hire a car and travel around the country by your self, but this is not always that easy. Factors such as the lack of time, bound by budgets, insufficient knowledge about the country and the feel of insecurity of traveling around on your own prevent most people from taking such a huge step.
If this is holding you back from traveling, there is another way! Why not journey with one of the organized overland tours through Africa? Drive South Africa recommends Overlanding Africa as an excellent alternative for self-drive through Africa.
What is Overlanding in Africa all About?
Traveling by overland truck is a safe and exciting way to travel through Africa. You are out on the road with a group of people who all have the same interest in traveling. This way of traveling is not a standard tour like going from point A to point B, but you pass by interesting and unusual places where you will experience Africa on its best.
Besides certain outdoor activities, such as climbing immense mountains like Kilmanjaro, bungee jumping off one of the highest bridges in the world and rafting down untamed rivers, you also have the time to meet the people of Africa.
Join the Masai warriors and learn their language and ways of survival, contribute to some volunteer work by help building a school for the children of Uganda, take part in a football match with African boys and eat the African way, with your hands, with a plate of 'Ugali'.
Africa Adventure Travel
Besides the overland tours, Overlanding Africa provides excellent information on all the following African countries, including interactive maps, descriptions of all major towns and highlights, a list of adventure activities and more:
Car Hire before and after your Africa Overland Travel
For Drive South Africa it is known that most overland travelers would like to use some of their time to discover the cities they start or end their overland trip in.
Whether it's Cape Town, the city full of life or the wonderful wilderness in Namibia, Drive South Africa can arrange car hire for all Overlanding Africa's clients all across Southern Africa. We offer discounted rates to those who book with Overlanding Africa, so get your Overlanding Africa consultant to arrange your car rental through Drive South Africa before you go out on adventure!
Contact Overlandingafrica.com
We advise you to contact OverlandingAfrica.com straight away! The friendly and experienced overland consultants will arrange your overland tour through Africa (including car rental) for your African experience!