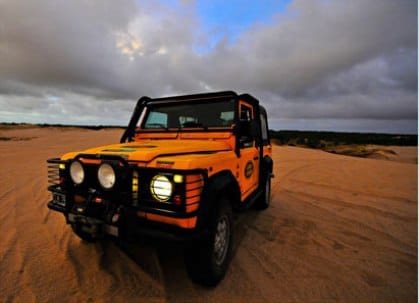 On

25 February 2011

In Blog
Tags
No Comments
International Jazz Festival in Cape Town South AFrica
The Cape Town International Jazz Festival will be held for the 12th time from 25th – 26th of March. At the festival you can enjoy a wide variety of jazz performances from performers like Patricia Barber, Hubert Laws, Gazelle, Don Laka and many others local and international artists. You will also have the opportunity attend workshops where you can benefit from the experience of professional musicians and come in contact with other jazz enthusiasts. Some of the workshops are Gigs for kids, Music business and Arts & Culture Focus Schools. To build up Cape Town International Jazz Festival, the event begins with the free Community Concert at Green Market Square the 23rd of March, where you can experience a preview of the festival. Visit capetownjazzfest.com for the full programme.
Date: 25th – 26th of March 2011
Location: CTICC, Cape Town, South Africa
Price: Weekend pass R499 – Day pass R365 – Rosies tickets R25 per performance.
If you need to hire a specific vehicle during your trip to Cape Town then here are some options below;