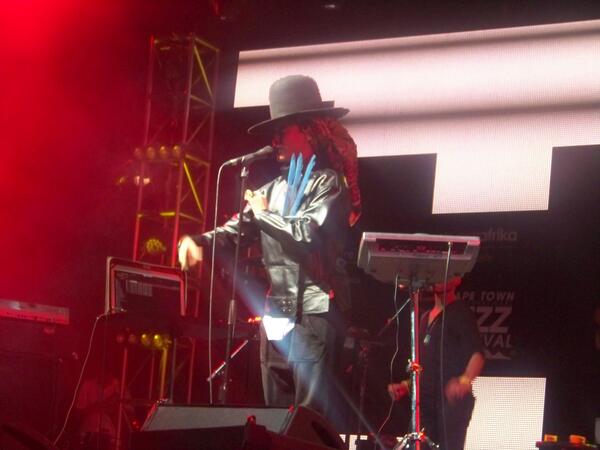 On

26 August 2014

In Blog
Tags
No Comments
Conquering Namibia with the 4x4 Ford Ranger Luxury Camper [Traveller Story by Frederic Wathier]

Frédéric Wathier recently travelled through Namibia with the help of Drive South Africa
Frédéric Wathier recently achieved a lifelong dream by exploring the rugged Namibian landscape in a 4×4 Ford Ranger Luxury Camper which he booked through us from 23 July 2014 until 10 August 2014.
Drive South Africa Rental Consultant, Trevor Everts, helped Frédéric book the 4×4 Ford Ranger Luxury Camper and says that he was an absolute pleasure to work with.
"Frédéric was an easy client to work with. I did not have the vehicle he originally requested. I offered him an alternative, a more expensive but much better vehicle. He understood and liked the option. He was very informative on what he needed and the booking process went off without a hitch."
We asked Frédéric if he could share his travel story with us and he kindly obliged. Here's what he had to say.
Q&A with Frédéric Wathier
Hi Frédéric, thank you so much for sparing us with some of your time. Where are you from and what do you do for a living?
It's a pleasure. I'm from the City of Nantes in West France. I'm a Human Resources Manager at Smurfit Kappa, a company that produces paper-based packaging.
What car do you drive at home?
We have two vehicles – a Renault Modus and a Volkswagen Sedan. Car rental Namibia which help immensely with getting you from A to B.
What are your hobbies? What do you love doing in your free time?
I love travelling. I've been to Queensland, Australia before and now to Namibia. I also love photography! I have a Canon EOS 5D Mark III camera, which was very expensive, but it takes beautiful photos.
Why did you choose Namibia? What was the main purpose of your trip?
I have three reasons why I chose Namibia. Firstly, I love the beautiful landscape and open spaces. Secondly, I wanted to experience a mix of German and African culture first-hand. The third reason was that I once saw a programme on a French TV which showcased Namibia and I fell in love with it. It's really such a beautiful place! I've also read many books about the country.

Frédéric loved the beautiful landscape and open spaces of Namibia
Was this your first time to Namibia and who did you travel with?
Yes, it was my first time. I travelled with my wife. My 18-year-old son decided to stay back in France.
How long was your vacation?
It lasted exactly 22 days.
How many kilometres did you clock through your entire holiday?
We covered about 4500 kilometres, the country is big and really beautiful so we did a lot of exploring.
Was the distance you drove each day comfortable, or would you like to do more next time?
Perhaps less per day next time, because I've discovered a great part of the country now.
What was your route? Can you tell me where you stayed each night?
We travelled the main routes, main tracks as well as small and narrow tracks. These kinds of tracks can only be used with a good 4×4 as you have to drive over terrain which includes sand, riverbeds, stones and rocks. On our night arrival in Namibia and our departure, we stayed on a guest farm. We then spent 16 nights at 16 different campsites. On four occasions we spent the night in the middle of nowhere!

Frédéric said that sometimes they camped in the middle of nowhere
Many people believe that Namibia is a challenging place to drive in because of the numerous dirt-roads and long distances between locations. What was your experience? Any feedback/stories/tips regarding Namibia's road conditions?
To cross and visit Namibia you need time to drive the long distances. It's like a journey otherwise it's easier to rent a room in a hotel or to staying a few days in a lodge. It's a personal choice. The roads and tracks are really easy and with no difficulties, if you have a map but it can be difficult for drivers who don't have experience. The landscapes around you are so beautiful though. You'll meet interesting people too.
What was the most exciting part of your trip?
Two things really stood out for me. The first was discovering the country, the landscape, people, animals, nature from the south to the north. The second thing was the deep north of Namibia. It's a real adventure and when you reach the dirt tracks the area around you becomes really beautiful.

Frédéric managed to get a picture of a desert-adapted lion of Namibia

A close-up picture of Hartmann's Mountain Zebra

The insectivorous Aardwolf. Their name translates to 'Earth Wolf'
What was the best thing about your vehicle?
The 4×4 Ford Ranger Luxury Camper was well prepared for the tracks. It was easy to use each day – sleeping on the roof and it came with all the utensils I needed. It's a very good vehicle which doesn't need too much diesel. It's also really safe and smooth on main routes or difficult tracks with a high capacity to cross.

Frédéric says that the 4×4 Ford Ranger Luxury Camper had all the utensils he needed
Which African country would you like to see next?
I'd love to visit Botswana next. I've heard good things about the country, the wildlife and the people there. I'm adding it to my bucket list!
Why you should book the 4×4 Ford Ranger Luxury Camper
Trevor tells us why you should consider booking the 4×4 Ford Ranger Luxury Camper.
"The vehicle joined our fleet in May 2014, so Frédéric was one of our first customers to test out the 4×4 Ford Ranger Luxury Camper. It's also an automatic vehicle, so you can sit back, relax and enjoy the ride," says Trevor.
"It also comes with a shower (it has solar panels which warms the water for you) and a porta-loo, which is different than the regular 'seat and spade' toilet. The porta-loo is a proper toilet."
"Thirdly, it also comes with extra storage for all your valuable equipment, which always comes in handy," added Trevor.
Interested in booking the 4×4 Ford Ranger Luxury Camper? Have a look at its full specifications or contact Trevor for more information.
Planning a 4×4 trip and need to hire a 4×4 vehicle locally here are some popular options below;