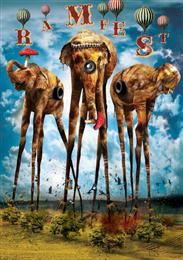 On

20 January 2011

In Blog
Tags
No Comments
Darling Music Experience
This February, from the 25th to the 27th it's the Darling Music Experience.
During the Darling Music Experience, people can listen to beautiful classical music combined with wine tastings and appetizing local food. Venues are divided between Darling's old churches, the blooming wine estates and village barns.
The Darling Music Experience has organized activities for the kids, including the DME musical rally. This is to stimulate the children "to use their ears as eyes".
Artists performing at the Darling Music Experience include the chamber orchestra, the Darling Festival Quartet, the Darling Festival choir, the West Coast Jazz band and several other classical ensembles.
Tickets are available from the 15th of January 2011 via http://www.webtickets.co.za/

[Photo by Jose Eduardo Deboni]
If you would like the freedom to do what you want, when you want to, you might want to consider
car hire Cape Town
for your transportation needs.