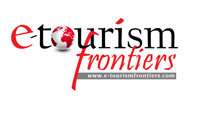 On

13 October 2010

In Blog
Tags
No Comments
Destination V&A Waterfront
When you come to Cape Town make sure you reserve a day to go to the V&A Waterfront.
The Victoria and Alfred Waterfront shopping mall is packed with all kinds of shops, ranging from exclusive international clothing brands to typical South African chains. The Waterfront is not only well known for shopping and eating out, but it is also a hotspot for touristic activities.
Waterfront has a cinema, the Two Oceans Aquarium and if you plan to go to Robben Island your ferry departs from the Waterfront, reserve your tickets to Robben Island here.
The V&A Waterfront is a constant buzz of activity, typified by the amazing vibe created by South Africans who perform traditional arts, dances and music.
Daily Plan
To help you get the best out of your day at The V&A Waterfront we created this daily plan you can follow.
There are plenty covered parking facilities available so travelling to the Waterfront by car is a practical means of transport.
Before you go make sure you reserve early tickets, starting at 9:00 AM, to go to Robben Island. It's advisable to book a few days in advance.
Step on the Sikhululekile Ferry for a return trip across Table Bay to visit the famous Robben Island Prison and take a bus tour of the island, this whole trip takes around 3 hours.
On return from Robben Island choose from one of the many local and international flavoured restaurants for a light lunch or full seafood platter.
If you have kids or have an interest in sea-life visit the Two Oceans Aquarium and be amazed by the wonders of the sea.
The variety of shops in the V&A Waterfront is not to be missed, catering to a huge variety of tastes and trends from clothing and accesories to electronics, health, beauty and specialist retail shops.
The Waterfront houses 3 craft markets. The Red Shed Craft Workshop adjoining the Victoria Wharf has a mix of art and handcrafts displayed by their creators; The Waterfront Craft Market adjacent to the Aquarium displays an assortment of handcrafts, antiques and lifestyle accessories for holistic living; The Barrow Court, busting with colour and innovation, the court showcases entrepreneurs and their wares in specially designed barrows.
If you're interested in catching a film, make sure you go to the 1st floor of the shopping complex and reserve your cinema tickets.
If shopping isn't your thing, there are plenty of bars and even some microbreweries to grab a drink and watch the world go by.