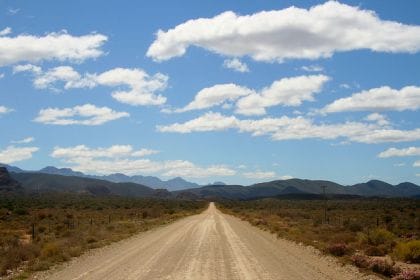 On

26 April 2011

In Blog
Tags
No Comments
Explore Mozambique through images
Mozambique as a travel destination is no stranger to many tourists near and far.
There are a mountain of reasons why explorers choose Mozambique as their destination, be it adventure seekers, honeymooners, family vacationers, sabbaticals, getaways, hideaways, whatever the reason for uncovering Mozambique, there is one thing that remains constant: Mozambique displays a beauty unmatched by words.
Let the following images give you a glimpse into what most visitors to Mozambique encounter: blissful beaching … need I say more?
Mozambique Old Colonial Church

Photo By Rene Bauer
Vilancoulos

Photo By Roelien Vorster
Xai Xai

Photo By Tremayne Dudley Ward-Smith
Flamingo Bay
Mozambique Horse Safari

Photo By Safari Partners
Mozambique Sailing Crew

Photo By Phillippe Banze
Poblado

Photo By e_velo
Mozambique Sunrise

Photo By Craig Pitchers
Mozambique Youth

Photo By Philippe Banze
Mozambique Mountain Landscape

Photo By Petri
Lhate Village

Photo By ILRI
Maputo

Photo By Christophe Paquignon
Cobue

Photo By Jonathan Boonzaier
Mozambique Dhow

Photo By monkey cat
Quirimba Island

Photo By Jumbo22
The Colours of Mozambique

Photo By Reis in Stijl
Ponte D'Oura Sunrise

Photo By Kool_skatkat
Catembe

Photo By Felipe Gallego
Lurio Waterfall

Photo By Andre Pipa
Mozambique Island

Photo By Stig Nygaard
Whale Shark

Photo By James R.D Scott
Tofu

Photo By Christophe Paquignon
Red Morning in Mozambique

Photo By Josh Woolf
School of Crescent Tail Fish

Photo By Paul Hunter
Low Tide in Mozambique

Photo By Luca Vez
Ilha

Photo By AnotherToughDayInAfrica
Manta Ray

Photo By Paul Hunter
Wimbe Beach

Photo By Raphael Vaney
Starfish off Portuguese Island

Photo By David Sobel
Musiro

Photo By Kaobanga
If you are anything like me, the wanderlust bug has surely started to scratch its presence into your thoughts; if so, why not give Mozambique a chance to sate that adventurous spirit, and explore Mozambique in its entirety. Who knows, maybe next time one of your beautiful images might make a top 30 list of best Mozambique images?