On

18 October 2016

In Blog
Tags
No Comments
Garden Route adventures: Your Knysna itinerary, sorted!
The Garden Route really is a picturesque part of the world, blessed with both sea and mountains. It's no wonder it's one of the top road trip destinations in South Africa. The town of Knysna has exponentially grown over the years. Even with this obvious growth, it has still retained its irresistible charm and this has ensured people keep coming back year in and year out.
Knysna might be a thriving mini-city, however, this hasn't stopped it from being ever so close to nature. Here is a rough guide to exploring and relishing in all this great part of the world has to offer.
Ride an old time ferry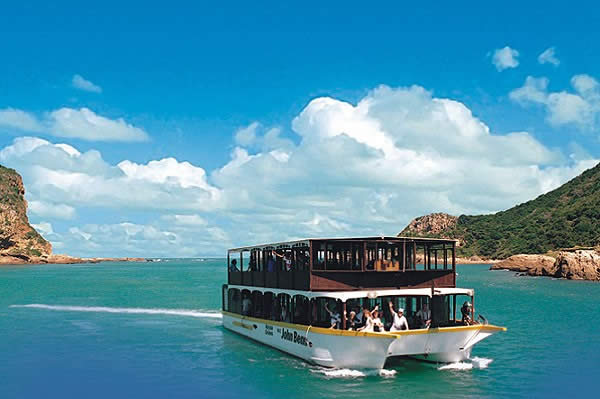 The only real way to experience the splendour of this enthralling town – photo taken from knysnatravel.co.za
Get on the John Benn or River Cat ferries and experience some old time exploration as you traverse the majestically blue oceans which meet the mountains in a spectacular convergence of nature.
Feed elephants at the Knysna Elephant Park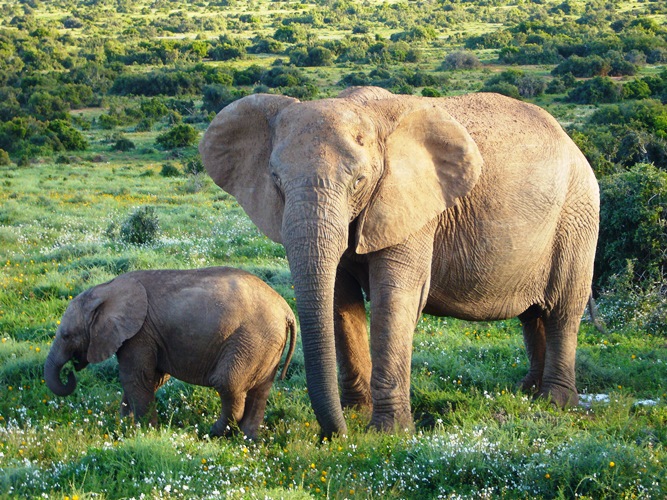 Majestic African elephants as found in the. By Gorgo (Photo taken by author) [Public domain], via Wikimedia Commons.
Knysna is a part of South Africa which is famous for their wildlife rehabilitation centres. One of the most notable is arguably the Knysna Elephant Park. The park allows visitors to feed these mountainous animals who before the area became developed used to roam freely in the enchanting forests of Knysna.
Get some culture at Knysna Fine Art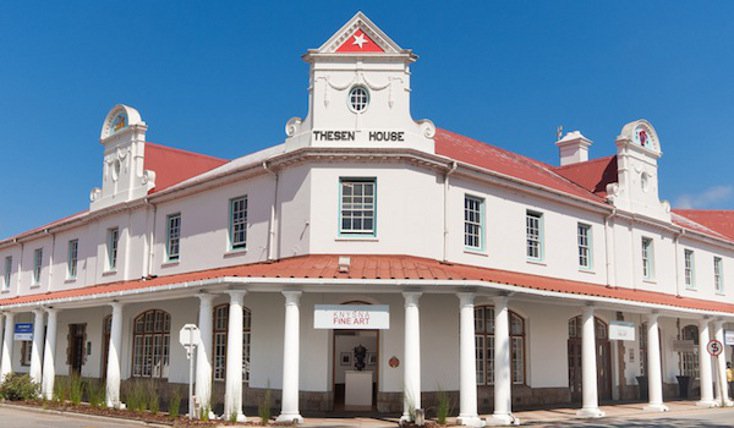 This great garden route town also has iconic architecture – photo taken from www.safarinow.com
With a location that is in itself a work of art. The location is of historical importance to the town of Knysna and the gallery has built up a strong following of both local and international art connoisseurs.
Great food and entertainment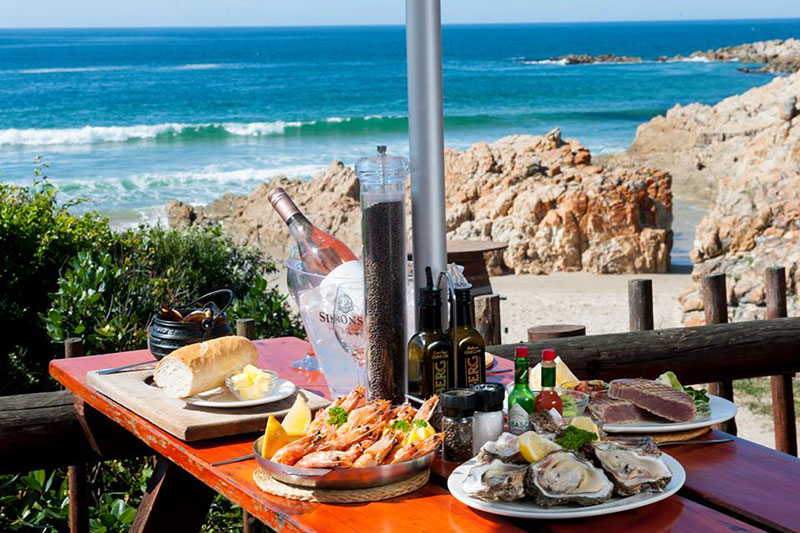 Many people choose Knysna for the wide variety of restaurant – photo taken from www.candlewood.co.za
This quaint Garden Route town also boasts some world class places to eat and drink and some of these places also have live music on occasion.
Oysters galore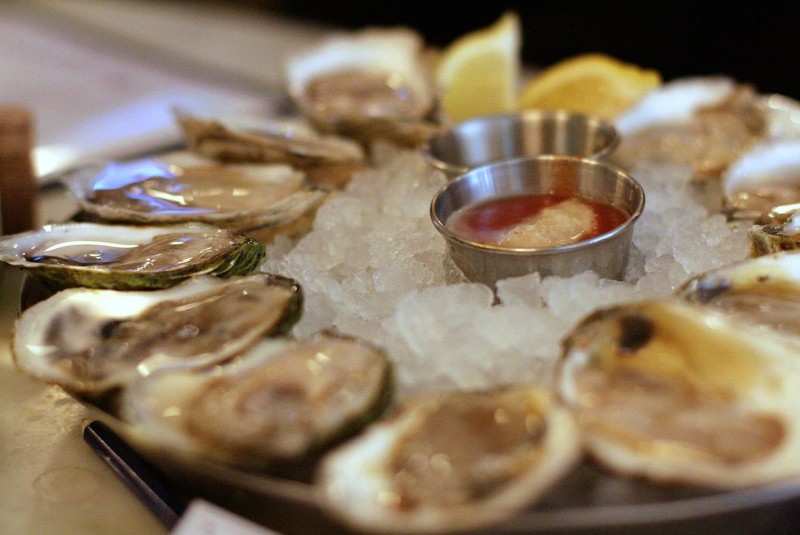 The Oyster Festival is another reason why this town has become famous - Jules Morgan from Montreal, Canada (Oysters; Uploaded by Fæ) [CC BY 2.0 (httpcreativecommons.orglicensesby2.0)], via Wikimedia Commons. 
The town becomes inundated with activity during the famous Oyster Festival and is also a keen whale watching destination. Another great outing for the whole family is going on a picnic at Jubilee Creek.
Visit The Knysna Heads
Breathtaking views from The Knysna Heads -photo by Vaiz Ha (Flickr zuidafrika-173) [CC BY 2.0 (httpcreativecommons.orglicensesby2.0)], via Wikimedia Commons
The Knysna Heads are two pieces of earth that protrude out of the ocean and this is a spectacular natural sight for anyone interested in spellbinding nature; many people visit the towering paths and lookout points to see this in its entirety, this is at the location of the Knysna river mouth.
Be apart of the gold rush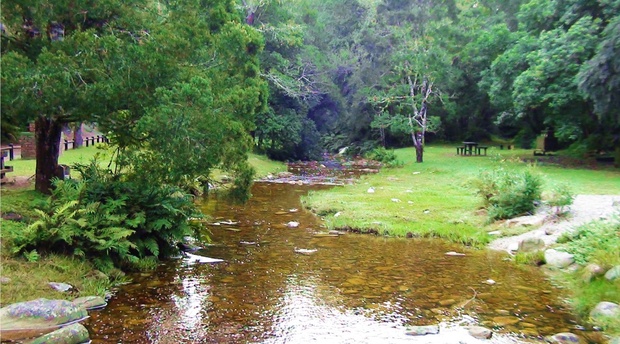 A picturesque scene from the old time Milkwood Gold Mines at Jubilee Creek -www.walkwild.co.zaactivitiesmillwood-and-jubilee-creek-HowardButcher
This iconic Garden Route town even has a connection to the South African gold rush and there are old gold mines which can be seen and visited at the Milkwood Gold Mines at Jubilee Creek, it's believed that Alluvial Gold was found in the area as early as 1885. For more information visit this website.
Explore the Knysna forest and do some whale watching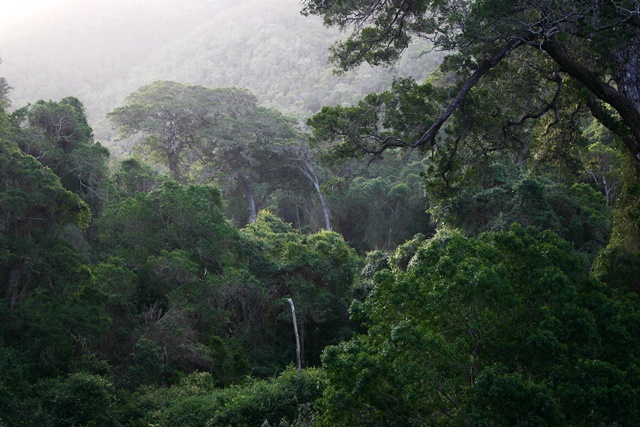 This lush forest is another reason people can't get enough of Knysna. By Androstachys (Own work) [Public domain], via Wikimedia Commons
Go to the Knysna forest the area even has 4 wild elephants still living there the forest is 200,000 acres and boasts a vast variety of trees, plants and birdlife a visit to Knysna is not complete without experiencing this, visit Buffalo Bay and go whale watching.
Live music and a bohemian experience at Bloo Bistro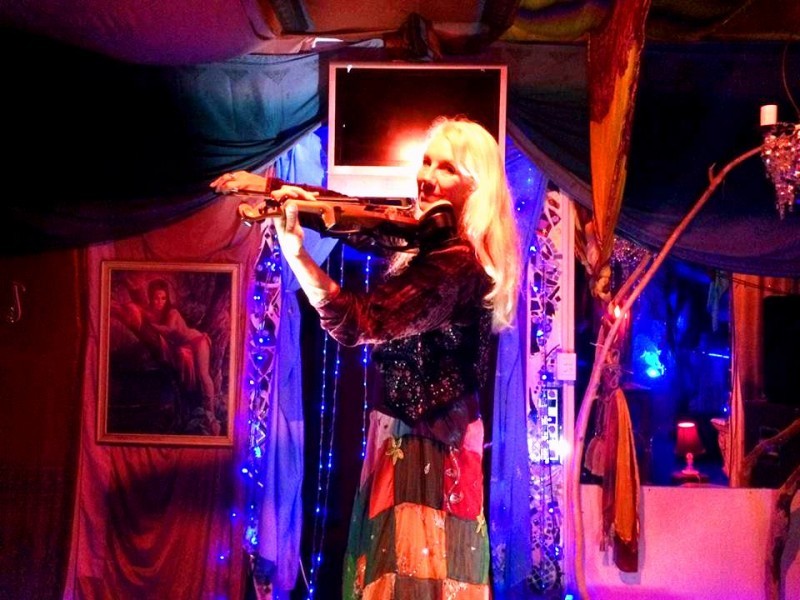 A bohemian experience in the heart of the garden route – photo taken from www.facebook.com/Bloo-Bistro-World-Cafe-Bar
If you'd like a unique, eccentric and gloriously gastronomical experience makes sure to visit the Bloo Bistro just off the main stretch on 2 Memorial Square, Main Rd . They have regular events and live music and DJ's. Their decor is flamboyant, colourful and extravagant and their food menu is limited but well put together and delicious, definitely for those looking for a little bit of Knysna unconventional charm. Consider car hire George to accommodate your travel.