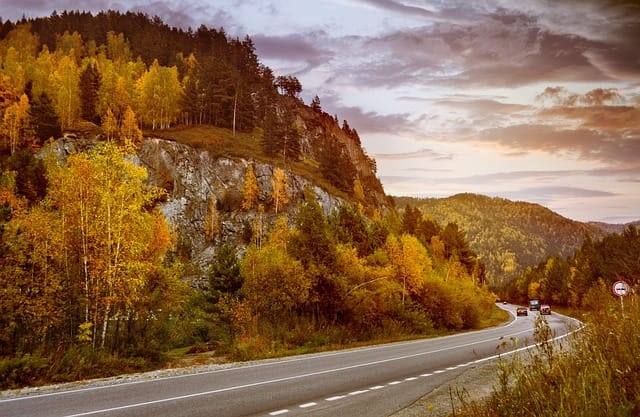 On

5 August 2013

In Blog
Tags
No Comments
Giant South Africa Road Map - the GPS sidekick
South Africa road maps aren't dead. We know that the GPS is of course very much alive, but so is its trusty sidekick – the good old conventional road map.
MapStudio sent us a few of their Giant South Africa road maps. One for the Drive South Africa office and three to give away to our Facebook community members. We love this map so much we've decided to get it laminated and stick it up on our office wall. The only thing is – which side do we pin facing forward?
This truly giant of giant road maps is almost as tall as I am with half of southern Africa on one side and the other half on the other. I guess we'll just have to get another one…
All the most important information is plotted on this road map of South Africa
A South Africa Road Map's Convenient Essentials
What we like about this road map is the fact that it manages to give you all the important information in a simple way. This map hasn't tried to be the hero and answer every question that an exploring traveller may have, it left that up to our blog (he he) and merely answered all the essential traveller questions.
On the front, the map is marked 'Your GPS companion' and it's exactly that. It puts your travelling distances into perspective, it gives you your route options at a glance and doesn't run on power or need a satellite connection to work, so when Mr GPS is on a time-out it steps up to the plate and leads the way.
This giant road map of South Africa shows things like toll plazas on toll routes
Other than the obvious routes and road names (the latest road names by the way), this map also plots useful things like toll plaza stops along a route, accommodation options at various points, attractions at certain locations and extends its routes and information all the way into Lesotho and Swaziland. Neat.
This giant South Africa road map has an easy index
This MapStudio South Africa road map has a neat index list of the gazillion place names in South Africa. You use it like you would a normal map book's index. Look at the letters and numbers that are next to each location and then on the grid that's placed over the entire map, find the location you're looking for.
My only gripe about this type of map is folding it up. When I fold a map like this up, I always seem to end up with a folded version that is three times as thick as the one I first opened. Before you find yourself with this problem, I'm going to solve for you.
Steps to Folding the Giant South Africa Road Map
Step 1
Find the centre crease that usually runs north to south (up and down) in the middle of the map.
Step 2
Fold the entire map in half over this line.
Step 3
Turn the map sideways so that the north and south line is horizontal
Step 4
Fold the map like a concertina
Step 5
Fold the map in half
Step 6
Admire your handy work, you maestro you.
At the Getaway Travel Blog Conference this past weekend I heard a brilliant quote by French writer Antoine de Saint-Exupery about design. It was, "Perfection is achieved not when there is nothing more to add, but when there is nothing left to take away". If it was MapStudio's aim to design a South Africa road map that is useful and simple – mission accomplished.
Get a Giant South Africa Road Map!
Like us on Facebook and WIN!
To win your very own MapStudio Giant South Africa road map with us at Drive South Africa. All you need to do is like us on Facebook. At the end of the month we pick three names from our Drive South Africa Facebook community as our monthly winners. Interact with us and win!
Want to buy the South Africa road map?
Online:
If you'd like to buy one of these useful road maps of South Africa online, you can do so from MapStudio's website.
Physical store:
Maps and Travel
Shop ST3A
Rivonia Village Shopping Centre
Rivonia Boulevard
Rivonia, Johannesburg
GPS co-ordinates: 26º03'34.00″S 28º03'37.65″E
Tel:  011 807 5470