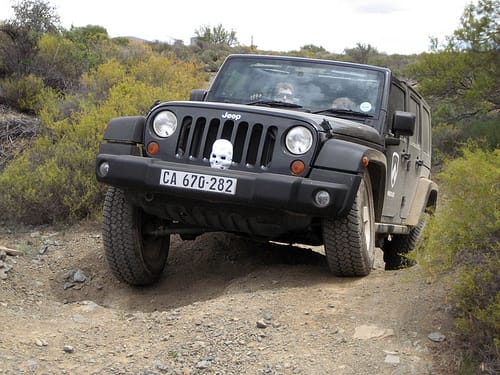 On

24 February 2011

In Blog
Tags
No Comments
Hi-tec Infinity Challenge
Hi-Tec's new trail running shoe, V-Lite Infinity has just hit Cape Union Mart stores. During April, five Cape Union Mart store will participate in the Infinity Challenge, an activation that encourages runners to race against Hi-Tec brand ambassadors, Martin Dreyer and Bruce Arnett, over an undulating treadmill course that mimics a section of the Otter Trail Run.
The Hi-Tec brand ambassadors will be present throughout the day at each store. They'll run the first two kilometre trail to set a time, which runners will challenge.
The first 50 participants will receive a special Infinity Challenge Buff®. Runners setting the Top 3 times for the day receive a pair of Hi-Tec Infinity V-Lite shoes and any participants who beat the brand ambassador's time receive a Hi-Tec hamper.
The overall national winner is awarded an entry to the annual The Otter African Trail Run, a one-day race that traverses the entire 42km length of South Africa's most iconic hiking trail, the Otter Trail.
For the Challenge, a pre-programmed treadmill in-store presents runners with a two-kilometre course. They'll be able to watch an avatar indicating their position on the course – relative to a virtual runner (position set by the Hi-Tec brand ambassador) – on a plasma screen located in front of the treadmill.
A range of sizes of Hi-Tec V-Lite Infinity shoes are available for walk-in participants to wear during the challenge.
Dates:
2 April 2011 – Walmer, Port Elizabeth (Martin Dreyer)

9 April 2011 – Canal Walk, Cape Town (Bruce Arnett)

16 April 2011 – Eastgate, Johannesburg (Bruce Arnett)

17 April 2011 – Woodlands, Pretoria (Bruce Arnett)

23 April 2011 – Gateway, Durban (Martin Dreyer)
Contact:

Lisa de Speville, 082-936-2509 email: lisa@ar.co.za