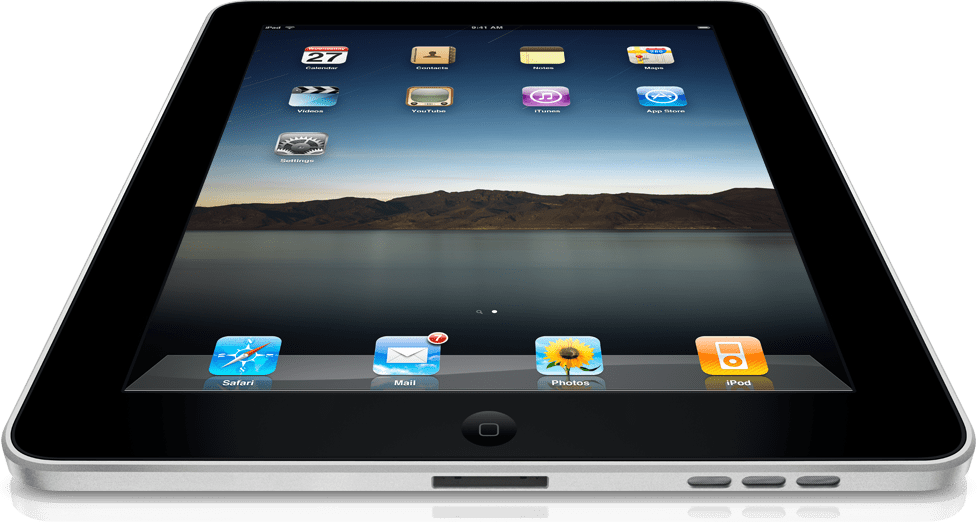 On

30 January 2012

In Blog
Tags
No Comments
Hire a GPS with your car rental
You often hear the saying: 'It's the little things in life that count'. We at Drive South Africa couldn't agree more. That is why you can reserve a boot full of handy little extras such as car GPS rental when, for example, renting a car in Cape Town with us, to make your journey all the more enjoyable while having piece of mind and added comfort.
Photo by: Mynameisharsha
Drive South Africa offers GPS rentals from all of our branches from as little as R50 a day. And the best part is you don't need an additional contract or fifteen forms filled-in in triplicate.
Talk about sheer driving pleasure.
From a trailer and tents to cooking utensils and blow-up mattresses, you name it, we arrange it. If you are renting a 4×4 you have even more extras at your disposal. For the hardcore off-road traveller there is a satellite phone, additional water tanks, cooler boxes, etc. The list is endless when making use of 4×4 hire!
Scroll right down to find out how to reserve these nifty extras.
Get ready for the event of the year and organise car GPS rental
With the Cape Argus Pick n Pay Cycle Tour coming up, you will need that bike rack when driving up to Cape Town. As getting to the starting point in the middle of Cape Town's city centre can be tricky, you will also need a GPS.
Hire a GPS and let us know what else you need and we will try our best to arrange anything.
Photo by: gary perkin / flipper
Going to the Argus? Remember to get these!
There are a few essential extras you can rent from us when going to the Cape Argus. Weather you need a bike rack for your car, hire a GPS or a 3G card, you can do it in a flash.
1. Bicycle Rack Rental
Travel with your bicycle and have the flexibility of choosing from a large selection of rental cars.
Bike racks are now available from Drive South Africa for your hire car. Cycling holidays and events are becoming increasingly popular across South Africa. The Argus, the ABSA Cape Epic and the 94.7 Cycle Challenge are just a few of the internationally renowned races hosted in South Africa.
Now travel with your bicycle no longer requires a min-van or people mover to transport your equipment. Our easy to use, portable bicycle carriers allow you to rent a smaller vehicle, save some money and carry up to three bikes at a time.
2. Cellphone and GPS hire
Are you travelling to South Africa for the first time? Will you be exploring new cities and towns?
We know that when you travel, you may need a cellphone and GPS to help you find your way around and be able to contact people. By renting a cellphone and GPS, you will be able to get to your destination easily and communicate with friends, family or clients.
This useful service is ideal for people who are visiting South Africa on holiday or business. Book your cellphone and GPS rental now to assure an easy and enjoyable visit to South Africa.
Photo by: SNarvasa
Tom Tom and Garmin's GPS units are a must for all self drive travellers. This satellite navigation system unit plugs into a vehicle's cigarette lighter point and is operated through a touch screen mechanism.
Most GPS's offer door-to-door navigation in most major towns and cities of the Republic of South Africa. Major cities and entire major road network of Botswana, Lesotho, Malawi, Mozambique, Namibia, Swaziland, Zambia and Zimbabwe.

The user simply has to punch his or her destination into the unit and he or she will be guided with turn-by-turn directions on screen and voice prompts to their destinations in their choice of 24 languages including English, Afrikaans, German, French, Italian, Spanish, Swedish, Danish, Portuguese, Dutch, Norwegian, Finnish, Polish, Czechoslovakian and Hungarian.

The GPS unit may be collected from any airport location in South Africa. We however require 48 hours notice for GPS reservations to guarantee a unit.

Customers must rent a vehicle in order to rent a GPS unit. No additional paperwork required.
3. Get connected with a 3G card
At Drive South Africa you have the option of renting a cellphone, SIM card, 3G card or any combination of the three. A 3G card is useful for those who require an internet connection for the duration of their visit.
If you choose to use your own cellphone and rent a SIM card or 3G card, make sure that all components are compatible with each other, and that your cellphone does not have any card restrictions.
Rent a phone in South Africa for a cost-effective communication solution. While many cellphones offer international roaming capabilities, the cost of calls is extremely high when made from a foreign country. Drive South Africa offers competitive prices on cellular phone rental.
How to hire a GPS and other extras
Choose a rental car.
When making reservations online, select the child safety seat, GPS's, cellphones or any other extras that are required. If you are making reservations over the phone, let your customer service representative know you are interested in renting a particular extra with your rental.
Finish submitting the rest of the information requested in order to rent.
Verify that your request for extras has been added to your reservation.
Enjoy your trip!
Please remember the extras are only available on certain vehicles and at certain branches.
The rates for extras
Insurance and Rental per day:
Cell Phone: From R9.95
SIM Card: From R3.95
3G Card: From R20 per day + R2.50 per MB.
Excesses (if lost, stolen or damaged):
Cellphones from R500.00
SIM – R150.00
3G – R1370.00
Get the extras such as car GPS hire and drive to the Cape Argus Pick n Pay Cycle Tour the hassle-free way.