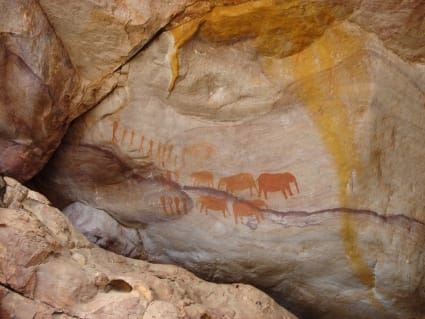 On

11 November 2010

In Blog
Tags
No Comments
Intelligent Car Hire
Car hire is often an influential factor on whether your holiday is a sensational success or an experience fraught with problems and dissatisfaction. Knowing what to look out for enables you to make informed and intelligent decisions when researching, booking and collecting your hire car and ultimately eliminate most potential problems. Below are some guidlines to making an intelligent car hire decision.
Book in Advance
Preparation is key to ensuring that you get your desired type of rental car. South Africa is a seasonally influenced destination, and as such experiences sharp rises in visitors during the peak tourist months of December and January. School holidays and national holidays also tend to see increases in car hire requests and reservations. If you intend to travel to South Africa and rent a car during any of these periods, booking you car hire in advance is advisable.
Knowing Your Requirements
Specifying the number of passengers, luggage volume, preferred engine size and your planned itinerary allows a rental consultant to recommend the best vehicle for you. Rental consultants are trained to advise you on local car rental and can recommend rental vehicles based on your requirements, the more details you can give them the easier it is for them to pin point an ideal car for you. Of course not everyone has every inch of their holiday planned, and spontaneity is often the source of the best experiences, some simple broad strokes are often more than enough to illustrate what type of car you'll require.
Does Your Car Rental Agency Have Car Hire Consultants You Can Speak To?
As quick and efficient as an online booking is, if you're not certain which rental car best meets your needs, having a consultant at the end of telephone call or on email can assist you in tailoring the best rental for your holiday.
Compare Quotes
The beauty of online car rental is the ease with which you can make an informed decision when selecting a vehicle for your holiday. Comparing several car hire quotes or using an car rental agent that affords you the ability to compare car hire from leading brands in one place ensures that you receive the right package at the right price.
Insurance
Take some time to understand what each level of insurance offers you. Standard cover, often the minimum available car rental insurance, might seem like the most attractive offer, but bear in mind the possible excess you may have to cover in event of an accident. On the other hand, excess free, or zero insurance excess option, requires a significant holding deposit, refundable, but that amount is reserved on your credit card.
Breakdown Cover
Most car rental agencies offer 24-hour breakdown assistance, this should be standard, but its worth checking that you are covered by the supplier should the vehicle experience any problems.
Refueling
Check your car has a full tank of petrol, or diesel, before you leave the depot. You are required to return the car with a full tank of fuel; the supplier will top the tank up at your expense when you return the car. This is taken off your fuel deposit, and charged at standard filling rates, confirm with the supplier that this is the case.
Cancellation Penalties
Where cancellation charges were previously standard, most agents and suppliers no longer enforce these, provided you give them sufficient notice. It's worth checking that you will not be charged for canceling your booking when enquiring about car hire. Bear in mind a failure to arrive at the designated supplier branch will incur a charge, usually about 25% of your rental fee.
Optional Extras
Not always supplied as standard, make sure you know what is and what is not included in your rental quote.  The following items are usually charged as extras:
GPS
Baby seats
Additional Driver
One way fees
Cross border fees
Contract fees
Vehicles
Rental cars are classified according to classes based on the specifications of the vehicle, this is why the "or similar" clause is included. When you reserve a vehicle, the vehicle the supplier provides may be different to the vehicle you selected, but have a similar size and specification. If you are not happy with the car you receive, inform the supplier immediately, definitely before leaving the depot. In most cases an alternative arrangement can be made, this is less likely if you have already left the depot.
Returning the Vehicle
Car hire is usually calculated in 24-hour periods, if you return your car later than the appointed hour you will likely be charged for a full additional day. Allowing plenty of time for traffic or last minute incidents when returning your car can ensure you are not met with any unwelcome surprises on your final bill. Suppliers can take up to 7-days to return your deposit.
We hope this guide helps you make an intelligent car hire decision.
If you would like the freedom to do what you want, when you want to, you might want to consider
car hire South Africa
for your transportation needs.