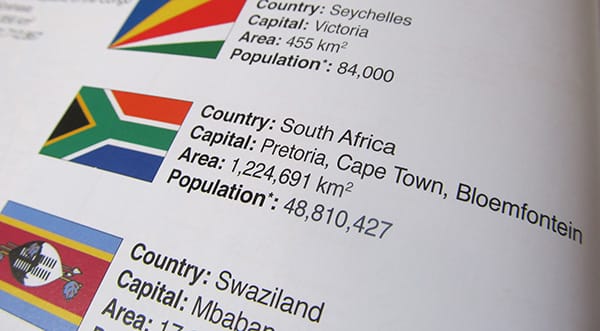 On

17 May 2013

In Blog
Tags
No Comments
Otter Hiking Trail - Day 2 [Traveller Diary]
Day 2: Otter Hiking Trail General Info
Difficulty: Difficult
Risks: Inclines and declines
Highlights: Skilderkrans Koppie, Bloubaai Beach, and a swim at the overnight area
River Crossing: Kleinbos River at 3.8km – easy crossing
Distance: 7.9 km excluding exploring and swimming
Above: Hiking the Otter Trail – Day 2 Altitude Chart
The Otter Hiking Trail Journey Continues…
After our morning coffee and some instant oatmeal, we set off on a steep climb of the Otter Hiking Trail. Little did we know that this was going to be the first of many steep climbs for the day ahead.
As the entire Otter Trail hike follows the coastline, the ascents are always followed by a descent somewhere nearby. These ups and downs were demanding, but undoubtedly, the higher the climb the better the view!
Before the two-kilometre mark, we veered off path onto Skilderkraans Koppie. This rock balances on the edge of the mountain, with unparalleled views of the Otter Hiking Trail coastline. We heard about episodes of baboons and crows helping themselves to trail hikers' bags; so once again we strapped our sealed bags and climbed this amazing rock formation.
Despite some cloud cover on day 3 of the Otter Hiking Trail along the Garden Route, we still had 360 degree views of just about everything, making our time spent on the Skilderkraans Koppie nothing less than enthralling.
Above: Skildekraans Koppie along the Otter Trail Garden Route hike
Up-down, up-down and up-down again to the Kleinbos River at the four kilometre mark. The river was easily crossed and provided a much needed water refill. The fynbos sap taints all the water in this area to a deep brown colour. However, the water is perfectly drinkable throughout hiking the Trail, but just to be safe I filtered all water through my Bobble water bottle, as well as adding some water purification tablets.
We read up quite a lot about Otter Hiking Trail's Bloubaai beach, and planned to have lunch there, as this beach provides a perfect setting for a picturesque backdrop. To get to it, there is a deceptive pathway towards the left, just off the official path; somewhere after the four kilometre mark. We explored a good few of these paths, but most of them were dead ends.
Taking on New Heights
Too drained and disappointed to explore any further, we set off on the highest and possibly the steepest climb of the entire Otter Hiking Trail. We had our lunch, which consisted of leftover braai meat and energy bars somewhere in the middle. Once at the top, all we could do was look down and drool at the beach. We were convinced that getting there was nothing more than an unrealistic dream.
Once we got to the bottom, the Scott Hut was a welcomed sight, and so were the tidal pools in front of it. Although a rocky beach, we donned our snorkelling gear and explored the relieving cool waters of the Indian Ocean together. After which we lit the braai for the last of the boneless meat which we had neatly vacuum packed and tucked away.
Above: A gorgeous sunset at Scott Hut along the Otter Trail hike
Another day along the Garden Route's Otter Trail – another unforgettable experience.