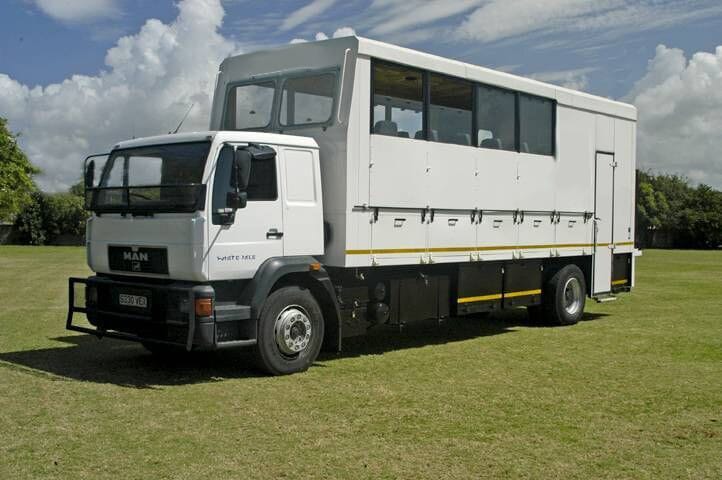 On

24 June 2010

In Blog
Tags
No Comments
Overland Travel Africa
Drive South Africa is the official car rental supplier for OverlandingAfrica.com.
Although Drive South Africa encourages everyone to explore Africa and South Africa under their own steam (and in their own vehicle!) – we realise that this is not always possible. Limited time, limited budgets and perhaps the uncertainty of traveling though Africa on one's own.
If you are interested in going on a 4×4 adventure here, but find yourself in need of a vehicle, you might want to consider
4×4 hire South Africa
to find the perfect vehicle for your travel needs.
If this is the case, then why not consider going on an organised overland tour through Africa? As Overlanding Africa's official car rental supplier, we highly recommend them as an exciting and worth-while alternative to self-drive in Africa.
Visit the Overlanding Africa website or read below for more.
What is Overlanding in Africa all about?
Overlanding is a safe way of travelling through Africa via road, with a group of like-minded travellers. It is not a bus tour from A to B, it is a way of exploring Africa, where you get to experience the expected as well as the unexpected.
You will not only have the chance to climb the tallest mountain in Africa, jump the highest bungee in the world and raft down the wildest river in the world, but also experience the people of Africa.
Speak in sign-language with a Masai warrior, help build part of a school for Ugandan children, play football with African boys and join the locals in eating "ugali" with your hands!
Africa Adventure Travel
Apart from offering great overland tours, Overlanding Africa has excellent information on each of the following African countries, including interactive World Free Maps, descriptions of all major towns and highlights, a list of adventure activities and more:
Botswana
Kenya
Malawi
Mozambique
Namibia
South Africa
Tanzania
Uganda
Zambia
Zimbabwe
There is also a wealth of information on overlanding in general… visas and passports, health and vaccinations, travel tips, fellow travellers, travel insurance, money matters, flight advice and more.
Car Hire before and after your Africa Overland Travel
Drive South Africa knows that most overland travellers want to spend a bit of time either before or after their overland tour exploring the cities they start or end the trip in.
Whether it's the vibrant city of Cape Town or the adventure capital of Victoria Falls, Drive South Africa can arrange car hire from any of its depots across Southern Africa. We offer discounted rates to Overlanding Africa clients. So get your Overlanding Africa's consultant to arrange your car rental through us before you leave home!
Contact OverlandingAfrica.com
We recommend you contact OverlandingAfrica.com directly to arrange your overland tour to Africa. The friendly and experienced overland consultants will be able to arrange everything (including car rental) for your Africa adventure.
If you want to go on your own adventure through Africa, you might want to have a look at
4×4 hire
to find the best vehicle for your adventure.