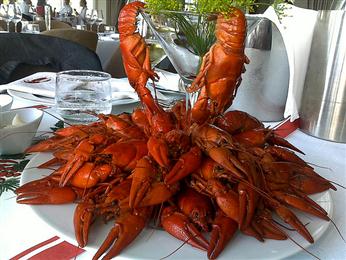 On

15 February 2011

In Blog
Tags
No Comments
Riverdance
In 1994 Riverdance performed in a seven minute intermission in a eurovision contest, and surprised everyone with a brilliant show. The year after the group was officially founded and since then Riverdance has amazed their audiences again and again with their special dance and rhytm. They are now performing in South Africa , in Johannesburg until 20th Feb. and in Cape Town from 23rd – 27th Feb. Grab the opportunity and experience a show like nothing else. Visit riverdance website for more information and to purchase tickets.
Date: 25th Jan. to 20th Feb. in Johannesburg and from 23rd – 27th of Feb. in Cape Town.
Location: Teatro At Montecasino in Johannesburg and Grand Arena, Grand West in Cape Town.
Price: R194 to R399