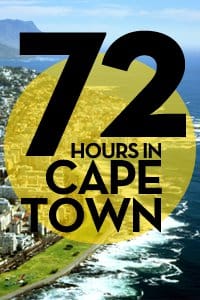 On

1 October 2010

In Blog
Tags
No Comments
The Burning Man Project Vehicles
It all started in 1986 on Baker Beach in San Francisco as an idea of Larry Harvey and Jerry James. The 'Burning Man' project!
You are probably are wondering what I am talking about. Well, in the following I will explain what this project is about.
The Burning Man project is an annual festival where a bonfire ritual is held, they 'burn' the large wooden man, hence the name. It started as a spontaneous act which turned into one of the biggest festivals in the world.
The first few years, the festival took place at Baker Beach in San Francisco. But in 1990 the police came to prevent the man from burning, which made them change their plans. Since then, the new home for the Burning Man project is at the Black Rock Desert. Every year, for one whole week about 48000+ people come together to celebrate the Burning Man ceremony. During this one week people become part of a whole new community, where they can be a totally different person than they are in real life.

[ Photo: Tanais Fox ]
So, what can you do at the Burning Man festival?
At the Black Rock City, in the playa of the desert there are no rules how to live (except for the safety procedures). People live together in camps for the week and enjoy the area, the people and the art around them. These camps have a theme, just like the festival has every year. They walk, cycle or drive around the playa or take part in the shows which are being performed. At the scene there are art sculptures, people who dress up with costumes and art cars also known as mutant cars.
These art cars are a real spectacle to see. These vehicles are most creative and unique, real eye catchers! People create these cars especially for this festival and drive around with them for people to see. A mutant car is almost completely unrecognizable from its originally state. Anyone can register for this event and be as imaginative as they want, though to be able to drive your mutant car around the premises you have to have a license and add some safety features
In the end, the meaning of this festival is to be creative, to have a good time and to make new friends!

[ Photo: David Kong ]

[ Photo: Brad Hetland ]

[ Photo: Tanais Fox ]

[ Photo: Tanais Fox ]

[ Photo: Tanais Fox ]

[ Photo: Tanais Fox ]

[ Photo: Tanais Fox ]

[ Photo: Tanais Fox ]

[ Photo: Tanais Fox ]
For more information and photos visit the official website http://www.burningman.com/