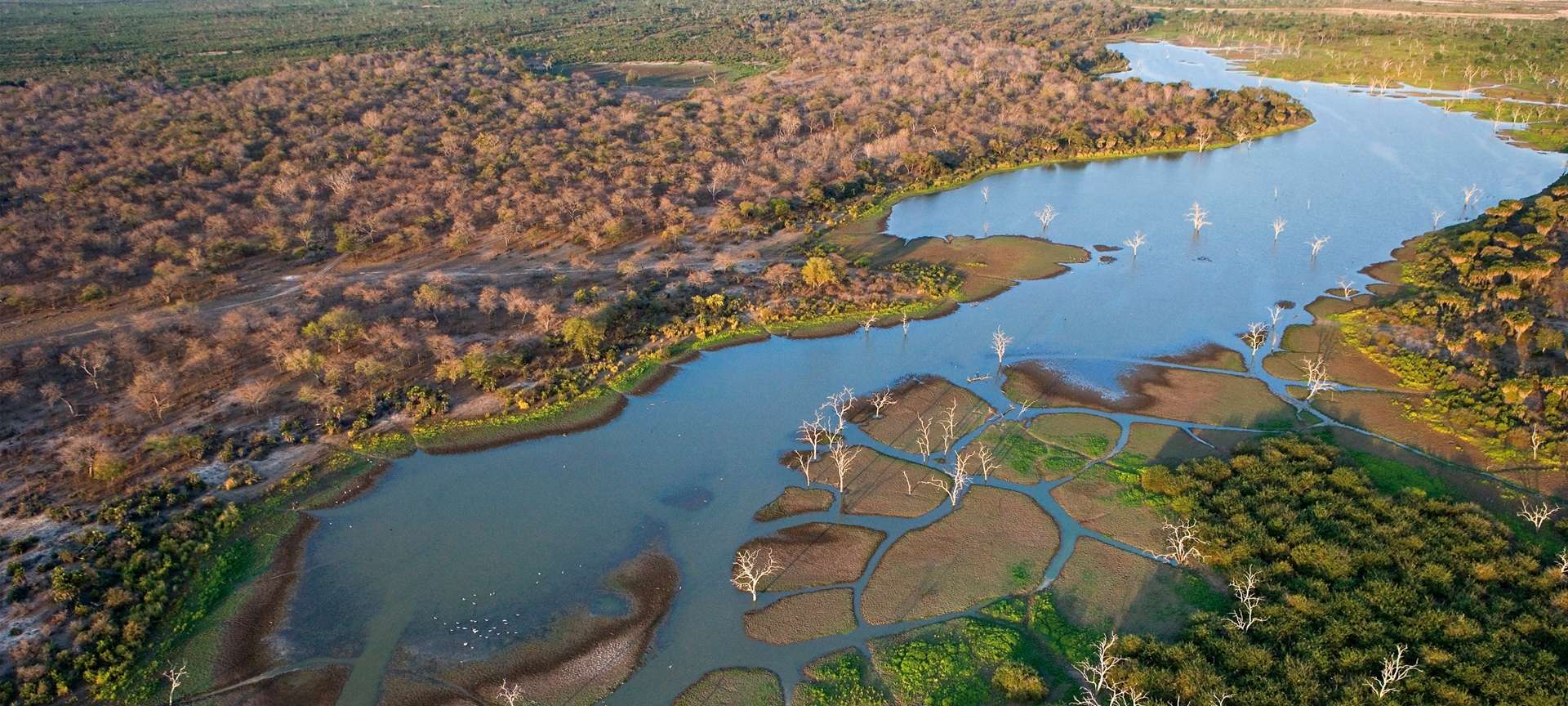 On

12 March 2019

In Blog
Tags
No Comments
The Highlights of a Holiday in Botswana
People who return to Botswana over and over again give many reasons for their preference but high on the list is the warmth and peace-loving nature of the local Setswana-speaking people, the incredible diversity of wildlife, exclusivity, and the large variation of safari activities on offer.
People of Botswana, known collectively as Batswana (singular: Motswana), generally live with a deep appreciation of their natural heritage and have a characteristic laid-back attitude. The staff in safari camps are warm and welcoming and it's not unusual to be serenaded by beautiful singing on a guest's first arrival. Guiding in Botswana is of a very high standard and the tradition of storytelling is often carried out with gusto around a campfire in the evening.
For a small country dominated by the dusty Kalahari Desert, Botswana is truly unique in the variety of safari activities it has available. These activities differ between seasons when landscapes alter dramatically, determined largely by the natural flooding of rivers and annual rainfall. A Botswana safari is simultaneously tranquil and unpredictable, giving guests a propelling sense of wonder that comes from knowing that around every corner, there is the chance to see something new.
In the northern reaches of Botswana, is perhaps where the biggest seasonal changes can be observed. Each year, floodwaters reach the uppermost section of the delta in February/ March and fan out into a vast network of channels and marshes, reaching a peak level in dry midwinter. The high concentration of wildlife around these temporarily inundated floodplains is astonishing, making this the most popular time of year for safari-goers to visit. Summertime brings its own unique allure, turning the russet veld a verdant green, to be gorged upon by grazers like zebra, wildebeest and impala antelope with their newborns tottering alongside them on unsteady legs. It may be more challenging to spot predators in the newly sprouted grass, but the spectacular display of migrant bird species makes up for this, filling the air with brilliant trills and hues.
Botswana's Chobe region, another system of lagoons, marshes, and rivers, is just as complex and interesting as the Okavango Delta. The Chobe River is a popular hot spot for tourist activities with safari operators offering fishing trips, specialized photographic boat cruises, game drives, and beautiful riverside camping. The best way to explore the Chobe waterfront is undoubtedly by boat, reclining with a camera or a cool gin and tonic to watch the drama of Africa as it unfolds at eye level.
The Makgadikgadi saltpans also offer a wide range of exciting activities that keep guests returning again and again. In dry season adventurous travelers can quad bike across the pans and sleep out under the Milky Way, which the Kalahari Bushmen call 'the backbone of the sky'. In green season Africa's second largest wildebeest migration unfolds alongside the Boteti River and is a magnificent spectacle, especially when viewed in dusty twilight hues. This is also the perfect time of year to enjoy a helicopter flight over thousands of pink flamingos feasting on algae and brine shrimp, gathered to breed at Sua Pan. Activities to be enjoyed year-round are walking with the Zu/'hoasi Bushmen, 4×4 explorations to Kubu Island, horse riding trails and close encounters with the habituated meerkats at Jack's Camp.
If you would like a customized Botswana Safari itinerary visit, Discover Africa, today!