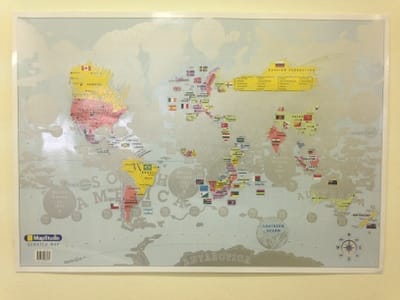 On

4 December 2014

In Blog
Tags
No Comments
Things you didn't know about our chauffeur and transfer service
Are you planning a trip for yourself or someone who will need to be picked up from the airport when they arrive at their destination? Whether it is for business or leisure, Drive South Africa offers chauffeur and door-to-door services in Cape Town, Durban and Johannesburg, 24 hours a day, seven days a week. Our designated professional team will pick you up and drive you to your destination in a safe, comfortable and smoke-free vehicle. If you don't want to use public transport when commuting between your accommodation and the airport, you can use our transfer, door-to-door service as an alternative.
How door-to-door transfer service works
Transfer services are booked well in advance, at a reasonable price, so that our consultants can know what your specific needs are. Whether you are traveling from the airport to your accommodation or you simply want to commute between any two points in a town or city, you are charged by the distance of the journey covered. 
Our chauffeur service
A chauffeur drive is a far more flexible service that allows multiple stops and is charged by the hour. You get to engage with your chauffeur driver and can dictate your route, change collection points and destinations for the duration of your booking for the chauffeur service. Due to the absolute flexibility it offers, business travelers love using our chauffeur service and often prefer it to the straightforward, door-to-door transfer service that takes you from point A to point B with no stops along the way. A chauffeur drive allows you to alter your schedule according to demands as they arise like when times of meetings, conferences or client visits change.
Our wheelchair friendly service

We also have a wheelchair friendly 
chauffeur and 
door-to-door
 service
. These vehicles are
distinctly modified and driven with the utmost professionalism
 to transport two people in a wheelchair as well as three additional passengers.
Our chauffeurs

Our chauffeurs are all trained and regularly receive training according to our service standards. These include first aid, competency driver training and assessment, customer service and defensive driver training skills.
Advantages of Chauffeur hire services
No parking issues
Avoid getting lost in unfamiliar cities
Effective use of your time
Stress-free travel and transfers
When you book your chauffeur and door-to-door transfer service through Drive South Africa, we let you preview a detailed list of the vehicles we lease with our South Africa chauffeur hire service and give you a breakdown of our hourly rates. Our trained travel consultants are happy to assist you with your chauffeur hire or answer any queries you might have. Speak to us to find out more.
If you are looking to go on an adventure in the area, you might want to look into having some wheels to get around.
Luxury car rental
would be the best place to start looking.