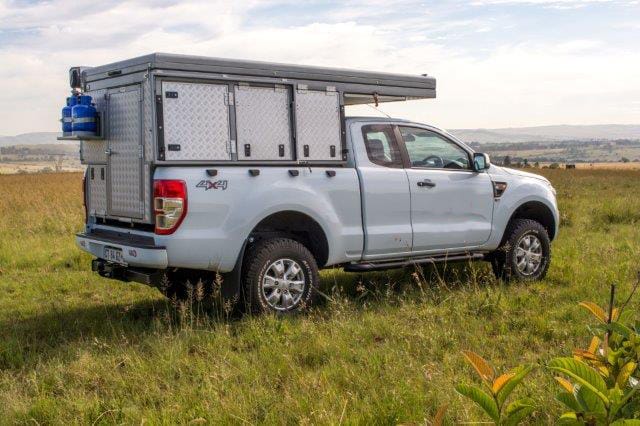 On

27 October 2014

In Blog
Tags
No Comments
Top Cape Town Events to Keep You Entertained This Summer
There are lots of ways to enjoy summer in Cape Town. Whether you love the outdoors, glamourous events or even flying kites by the beach, there's something for everyone. Here are events that you would like to attend this summer:
1. Galileo Open Air Cinema
What is it?
Watch classic movies underneath the starry Cape Town night sky at the Galileo Open Air Cinema open every Tuesday, Wednesday and Thursday.
When: October 2014 – April 2015
Time: 18:30
Venue: Kirstenbosh Botanical Gardens, V&A Waterfront, Hillcrest Quarry, Somerset West and Stellenbosch.
Website: http://www.thegalileo.co.za/
---
2. Cape Town International Kite Festival
What is it?
The Cape Town International Kite Festival is Africa's biggest kite festival, offering a full programme of entertainment and a thrilling craft market.
When: 1 November 2014  – 2 November 2014
Time: 10:00  – 18:00 
Venue: Zandvlei Nature Reserve
Price:  R30 for adults and R10 for children under the age of 12
Website: http://www.capementalhealth.co.za/kite/competitions.html
---
3. Hands-on Harvest
What is it?
The Robertson Wine Valley's Hands-on Harvest is an annual wine event which gives wine enthusiasts a chance to experience the magic of harvest.
When: 7 February 2015 – 29 March 2015
Time: 8:00 – 17:00
Venue: The Robertson Valley, Robertson
Price: Free – R600 per person.
Website: http://www.handsonharvest.com/
---
4. Bierfest Bartoons
What is it?
The Bierfest Bartoons is South Africa's largest beer festival, offering limited edition beer brewed especially for the Bierfest along with German food, competitions and live bands.
When: 14 November 2014 – 16 November 2014
Time: The times vary according to the different days.
Venue: Newlands Brewery, Village Green.
Price: R125 – R906.30 per person
Website: www.bierfest.co.za
---
5. Cape Town Toy Run
What is it?
The Cape Town Toy Run is a motorcycling charity event that brings the Mother City's cyclists together to collect toys for underprivileged children. 
When: 30 November 2014
Time: 10:30 – 16:00
Venue: Grandwest Casino
Price: A toy per person or donate funds.
Website: www.toyrun.co.za/
---
6. Festival of White Lights
What is it?
The Festival of White Lights is a performance arts procession that takes place at the Spier Wine Farm in Stellenbosch. Led by Spier's Angel of Light on stilts, the evening consists of  a stunning display of light including fire dancers, sculptures and lanterns as well as artistic performances created by Jay Pather.
When: 5 December 2014
Time: 20:00 
Venue: The Spier Wine Farm, Stellenbosch
Price: R160 for adults and R60 for children
Website: http://www.spier.co.za/events/detail/festival-of-white-lights
---
7. Kirstenbosch Carols
What is it?
Get into the Christmas spirit at the Kirstenbosch Carols featuring The Cape Town Brass and Cape Town Male Choir.
When: 18  – 21 December 2014
Time: 20:00  – 21:30 
Venue: Kirstenbosch Botanical Gardens
Price: R15 – R80 
Website: http://www.sanbi.org/events/kirstenbosch-carols
---
8. New Year Celebrations at V&A Waterfront
What is it?
Bring in the New Year with an amazing fireworks celebration with live music performances by Prime Circle, Freshly Ground, Goodluck and The Rudimentals.
When: 31 December 2014 – 1 Jan 2015
Time: 18:00 – 02:00
Venue: V&A Amphitheatre, V&A Waterfront
Price: Free
Website: http://www.waterfront.co.za/
---
9. Cape Town Minstrel Carnival
What is it?
Kickstart the new year in Cape Town by attending the Cape Town Minstrel Carnival which includes musicians, singers, dancers that form the traditional and enterntaining Kaapse Klopse. The day is ended off with dance, singing and costume competition at the Green Point Stadium.
When: 2 January 2015
Time: N/A
Venue: Cape Town City
Price: Free
---
10. J&B Met
What is it?
The J&B Met is one of the biggest prestigious, summer horse racing, fashion and entertainment occasions in South Africa. 
Date: 31 January 2015
Time: 11:00 – 00:00
Venue: Kenilworth Racecourse
Price: Visit www.jbscotch.co.za for ticket sales or contact sale@worldsport.co.za
Website: https://www.facebook.com/JBMet
To better help you plan your holiday by the sea, browse through a variety of accommodation in Cape Town, car hire in Cape Town, and scope out what other great things to do in Cape Town there are.
If you need to hire a specific vehicle during your trip to Cape Town then here are some options below;
Car hire cape town
Car hire cape town airport
Luxury car hire cape town
Wedding car hire cape town
Cheap car hire cape town