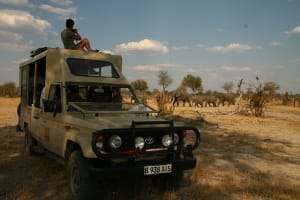 On

30 May 2011

In Blog
Tags
No Comments
An authority travel site trips up
Tripadvisor, a usually very informative and up-to-date travel website recently released their top 20 best destinations in the world list, accompanied by a slideshow of these top destinations.
Unfortunately, this authority travel website did not double check to see if their findings on the list matched up with the visuals of their slideshow, very erroneously leaving out the top voted destination: Cape Town South Africa from the top destinations slideshow.
So, in true South African form, a few Capetonians took matters into their own hands, and created a slideshow for the top destination spot in the world, Cape Town South Africa.
Sit back and enjoy the vistas, relishing in the beauty that is our mother city.
Images thanks to:
Coda, Steve Crane, slack12, Paul Watson, Dutchy Doo, Ifijay, DanieVDM, Neilalderney123, Andre van Rooyen, Geof the Ref