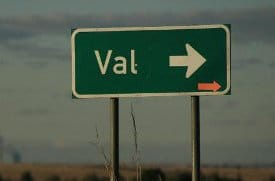 On

9 June 2011

In Blog
Tags
No Comments
Zimbabwe Car Hire Tips and Tricks
Zimbabwe, it seems, is not the easiest country to hire a car in. It is quite a challenge for travellers as well as car rental consultants. However, as it is not impossible, Drive South Africa has some solutions and travel tips for you.
Popular vehicles for trips to Zimbabwe are our camping-equipped 4×4 vehicles. These 4×4 vehicles are however based in South Africa. But don't worry; they can still be delivered to Harare, Bulawayo, Vic Falls or anywhere else you want to pick them up from. Due to the fact that it is quite a drive from South Africa to Zimbabwe a delivery/collection fee of approximately R8.500 will be charged for such a service.

[photo by Drive South Africa]
In cases where one may be inclined to hire the smaller "normal-sized" car, the situation becomes a bit complicated as there is only one rental agent within South Africa that allows vehicles to cross borders into Zimbabwe, First Car Rental being the only rental company that does this.
Specifically this refers to cars such as the Chevrolet Spark Hatch or similar, as well as the Polo Hatch or similar; the Nissan Tiida Sedan or similar. Should one choose to hire one of the above mentioend vehicles, bear in mind there will be an additional cost of R1000, as one needs to pay for the border crossing fee.
All other suppliers of Drive South Africa do not allow their vehicles into Zimbabwe under any circumstances.
As it turns out, it is rather difficult to cross the Zimbabwean border with a car; our car rental consultant recommends one hire a car in any of the surrounding countries and make a day trip to Zimbabwe. It is best to enter at the Vic Falls, which is in any event Zimbabwe's biggest attraction.
Should you wish to speak to a consultant a car hire consultant or a 4×4 hire specialist, do not hesitate to contact us.