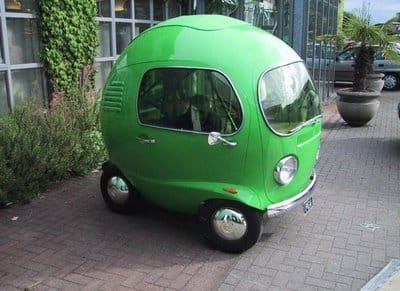 On

3 June 2011

In Blog
Tags
No Comments
Zimbabwe Uncovered in 30 Images
Zimbabwe is a country with so much diversity and a wealth of beauty, a fact that has perhaps gone under the radar in light of the last few years of political turmoil within Zimbabwe's borders.

Photo By openDemocracy
The media has a way of only reflecting the negative aspects, as let's face it, disaster sells more than 'happy-ever-after'. It is true that Zimbabwe as a country has suffered at the hands of its pseudo-dictator: Robert Mugabe. From being a fully literate and burgeoning economy to its present state of financial ruin, Zimbabwe has surely seen better days.
See the shocking image of the Zimbabwean currency at present

Photo By Lawrence Oei
The fact that the media only reports on these sorry state of affairs begs to question: where is the balance then? For out of every bad, there is surely a good aspect lurking.
Unfortunately the media and its predilection for the horrific is the way the world runs, however we do not need to succumb to the negative ways of many media outlets, we at Drive South Africa prefer to see the light at the end of the tunnel; looking at the cup half full instead of half empty, as it were. Accordingly, we have decided to bring to light the best of Zimbabwe, highlighting the amazing vistas, and sheer warm presence of its people and more.

Photo by Rob&Ale
Take a look at the following images of Zimbabwe, and be transcended to a place where politics does not hold its inhabitants ransom, instead see the greatness that many have forgotten is Zimbabwe.
Zimbabwe's Lush Landscapes
Image 1

Photo By Alan
Image 2

Photo By David Mulder
Image 3

Photo By Erik Torner
Image 4

Photo By Erik Torner
Image 5

Photo By Gina's foto's
Image 6

Photo By CT Snow
Image 7

Photo By Erik Torner
Image 8

Photo By Owen Brunette
Image 9

Photo By Swathi Sridharan
Image 10

Photo By Carrie Cizauskas
Zimbabwe's Wondrous Wildlife
Image 11

Photo By David Mulder 
Image 12

Photo By Alan
Image 13

Photo By Alan
Image 14

Photo By Derek Keats 
Image 15

Photo By Lizzy Olson
Image 16

Photo By Pierre Mallien
Image 17

Photo By Susan Hunt
Zimbabwe's Curious Culture
Image 18

Photo By Hans Splinter
Image 19

Photo By United Nations Photo
Image 20

Photo By Alan
Image 21

Photo By Saad Kadhi
Image 22

Photo By Baynham Goredema
Image 23

Photo By Steve Tatum
Zimbabwe's Various Vistas
Image 24

Photo By Alan
Image 25

Photo By Alan
Image 26

Photo By Baynham Goredema
Image 27

Photo By James Whatley
Image 28

Photo By David Mulder
Image 29

Photo By Gerald Marull Paretas
Image 30

Photo By Amodiovalerio 
All in all, Zimbabwe is still a country with beauty unrivalled. As the atmosphere begins to shift within the Zimbabwean borders, so too will peoples perspectives begin to change; a very real need for Zimbabweans and general citizens of this world.
Be the change, and see the change begin all around you..
Are you planning your dream holiday to Zimbabwe? We have qualified 4×4 hire specialists to assist you.