Namibia stays completely dry in August, but although it's definitely still winter, temperatures are already beginning to rise. In the centre and south the nights can still fall close to freezing, but now seldom drop below. Daytime temperatures are coolest along the Orange River, averaging around 25°C. This gradually increases as you head north, with Etosha and beyond averaging around 30°C by the end of the month.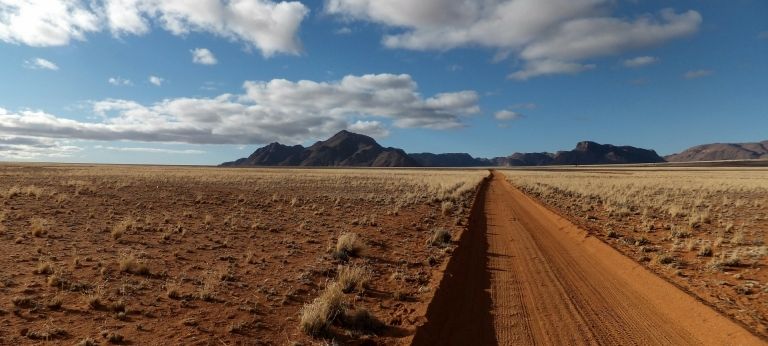 August, like July, is a busy time of year in Etosha National Park. By now there has been no rain for months and pressure around the permanent waterholes is intense. There's nowhere else for the animals to find water and they congregate in large numbers – elephant, giraffe, antelope and others, all pressing in for their daily drink. Needless to say, the lion and other predators are never far away.
Along The Skeleton Coast you can expect thick fog in the mornings and warm, clear afternoons. Occasional dust storms may sweep down from the interior, but a fresh sea breeze is more common.
Damaraland and Kaokoland are dry in August, with warm to hot days and cold nights. It's a popular time for these areas as well, and the south can even feel a little busy – you might actually see a few other cars.
August in the Zambezi Region continues to offer good winter game viewing. Water levels are now nearing their lowest point and only the main channels remain open. Tigerfish can still be caught, as well as large numbers of catfish in the Upper Zambezi's Kasai Channel.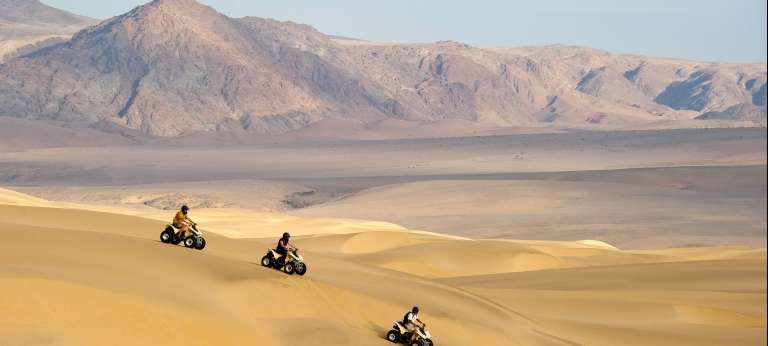 Namibian school holidays are usually around the last 10 days of August and European summer holidays run from mid-July to early September. Coupled with the excellent game-viewing conditions, this makes late August the busiest time of year, especially in Etosha.