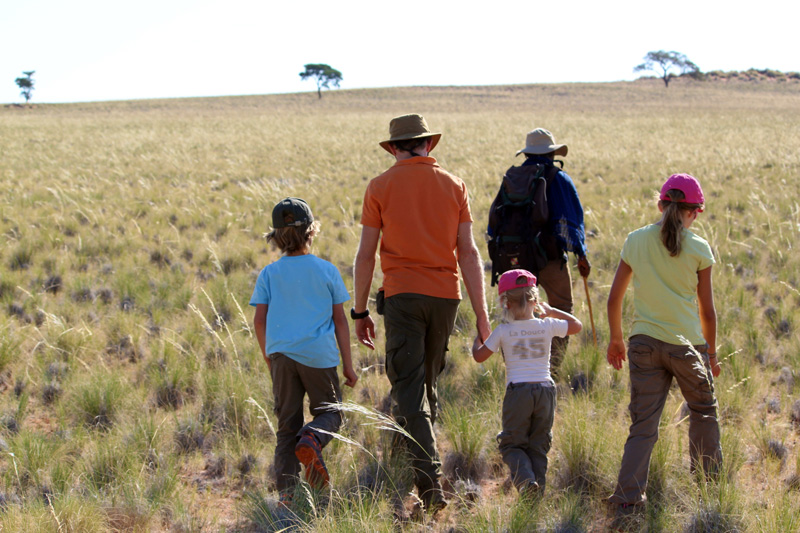 Namibia is great for families, provided your children are comfortable with long drives. The country is safe and there are lots of opportunities to teach kids about conservation and wildlife. Southern Namibia in particular is best, partly because of the Malaria risk north of Windhoek, and also because the south has such a good range of family-friendly activities and accommodation, and is generally more accessible and closer to help in case of emergency.
An excellent place to start is on the Orange River. Near the South African border at Noordoewer, a number of rafting and canoeing businesses offer various excursions. The river here is wide and warm and ideal for swimming. You can camp or stay in chalets along the bank and rent canoes for the day. If you have more time, hire a guide and take a leisurely three- to five-night paddle down the river, running a few small rapids and sleeping on the riverbank under the stars. It's a superb experience, especially in summer when the weather is hot and ideal for swimming.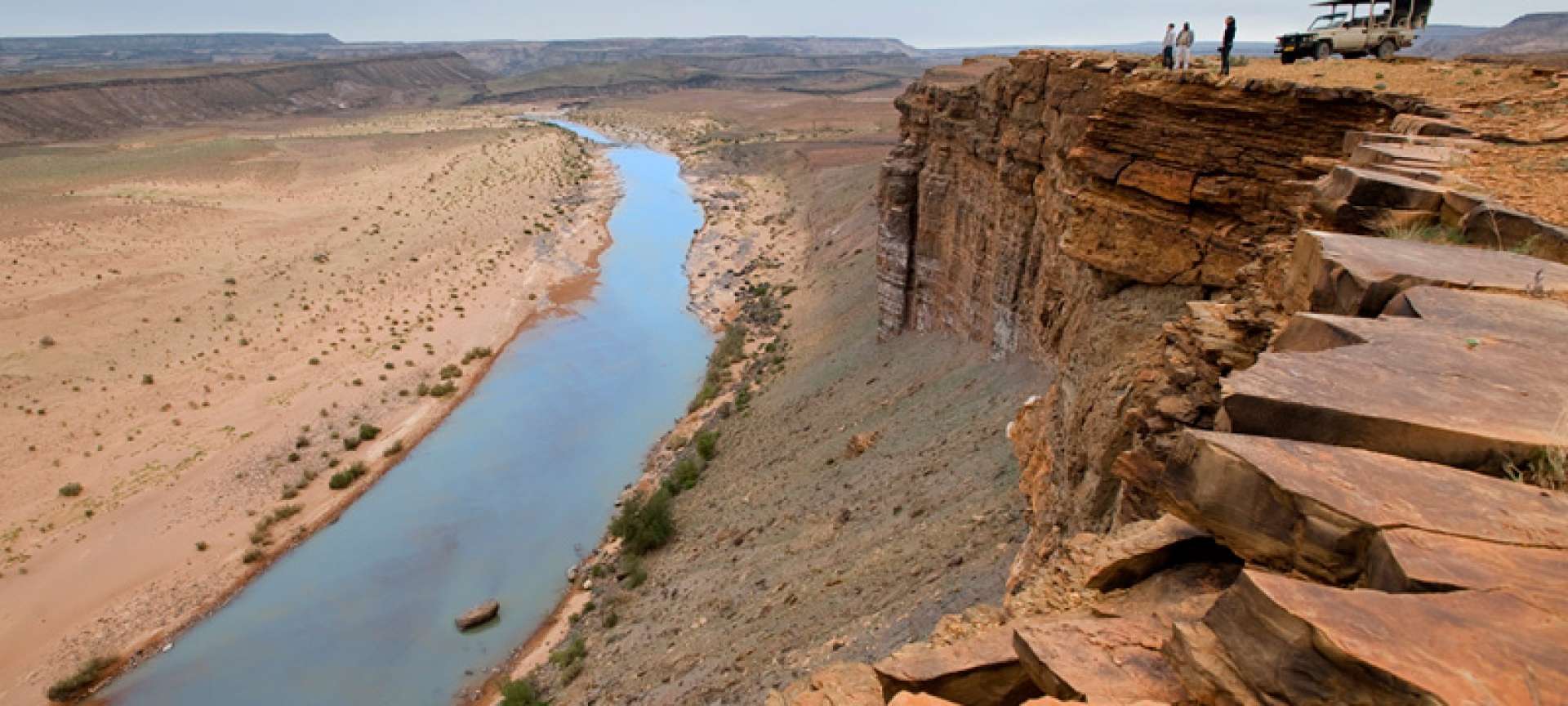 From the Orange River, drive north to Ai-Ais Hotsprings Spa. Make sure you take the D212 and turn right after Aussenkehr. It's less than two hours' drive to the hot springs, which is almost a pity because the road crosses such beautiful Richtersveld landscapes. Late afternoon offers the best views and when you arrive you can cool off in the large outdoor pool or warm up in the indoor spa depending on the season. Besides the spa there's plenty of open space for the kids to explore and a number of short walks to viewpoints over the Fish River.
Next stop is the Fish River Canyon. Public access to the canyon is through Hobas Lodge, which has self-catering chalets and campsites. The main viewpoint is a short drive down the road and the views are spectacular.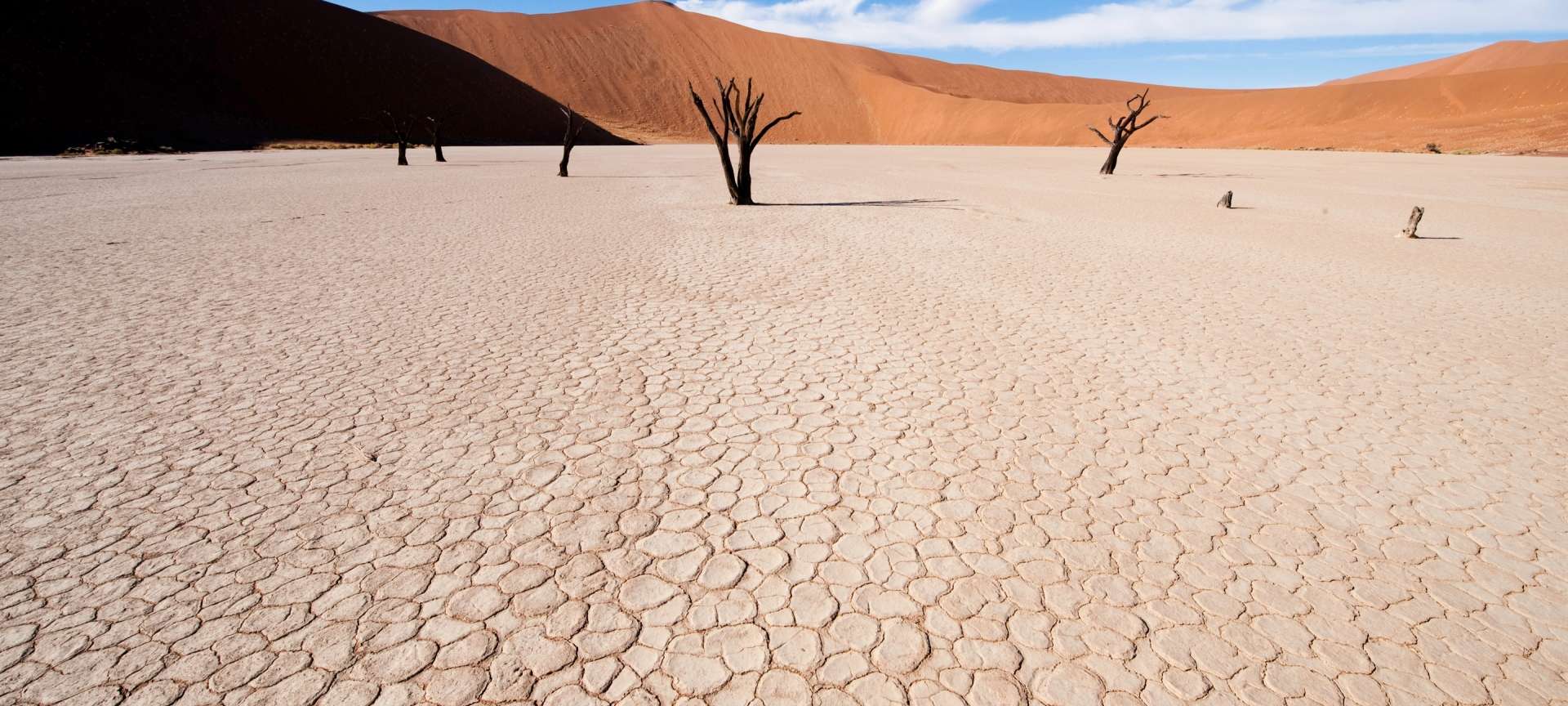 The ultimate destination for this family-friendly route is the dune wonderland of Sossusvlei. It's a full day's drive direct from Hobas, and visitors often rush it in one go. With kids in the car you'll probably want to break the journey up, and there are some great places to stop on the way. Klein-Aus Vista is one good option, about 3 hours from the canyon on good dirt and tar. It's a family-friendly resort with a range of accommodation and camping, and from there it's about 5 hours' drive to Sossusvlei. Even then, there's no need to do it in one push – there are plenty of excellent little campsites and lodges on the way and if you do need to stop you'll almost certainly find a space with no need to book.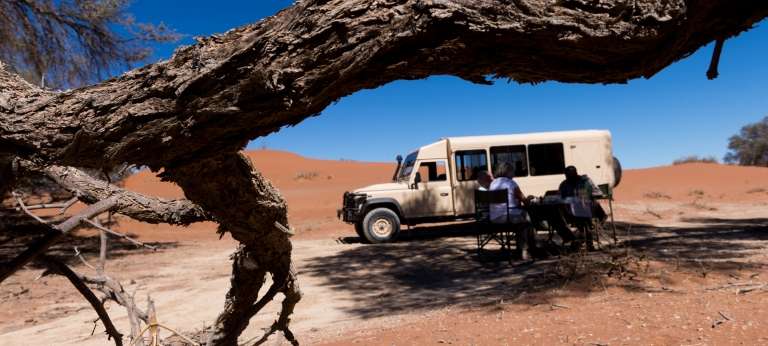 This entire route can be driven in any sturdy car, but high-clearance is recommended for the occasional rocks and a few short stretches of sand. Once in Sesriem, the gateway to Sossusvlei, you'll need a 4x4 to drive the last 5 km to the end of the valley and the famous Deadvlei. There's a shuttle service for this last stretch if your vehicle won't make it.
Exploring Namibia is an African Safari dream. Most travelers opt for booking a car rental to accommodate their travel plans.