October brings the first scattered rains to northern Namibia, and there may be light showers in the centre and the south too. It's the start of more consistent, dust-free conditions along the coast, where days and nights are still warm, but temperatures stay relatively cool compared to the interior. Etosha National Park and the Zambezi Region are at their hottest in October with temperatures reaching 40°C. The central and southern regions are cooler, but not much. It's mostly still dry and very hot everywhere inland.
October is still considered peak season for wildlife viewing, but only if you're comfortable with the heat. In Etosha, the animals remain packed around the permanent waterholes, but the land is now at its most barren and there can be a lot of dust in the air.
By end of the month, migrant birds are beginning to return to the Zambezi Region and there may be a few big thunderstorms. Water levels are still low in the upper Zambezi River, with the best fishing in the far east around Impalila Island.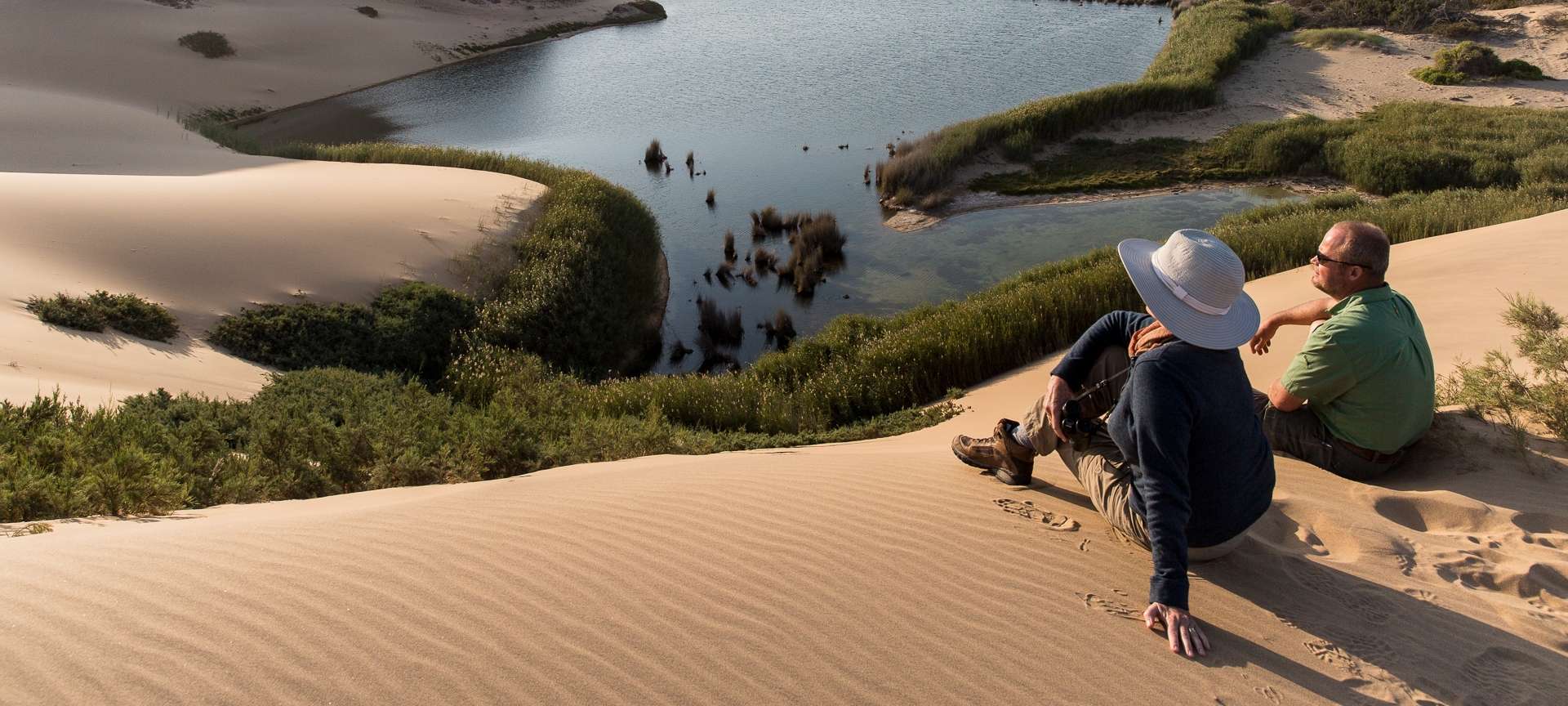 October is still a good time to visit Namibia, but it's very much the shoulder-season. You will certainly have excellent wildlife sightings in Etosha, and the parks will be less full than in the previous few months. It's also a good time to see The Skeleton Coast and to paddle the Orange River.