Region/terrain explained
Lüderitz is a small harbour town in south-western Namibia. Sandwiched between two restricted areas – the Sperrgebiet diamond-mining area to the south, and the Namib-Naukluft National Park to the north – the town is not on the way to anywhere and is often overlooked by visitors. Those who do come, usually do so for the eerie, deserted mining settlement of Kolmanskop which lies just outside of town. Lüderitz is also the setting off point for guided drives into the Namib, including multi day expeditions to Walvis Bay.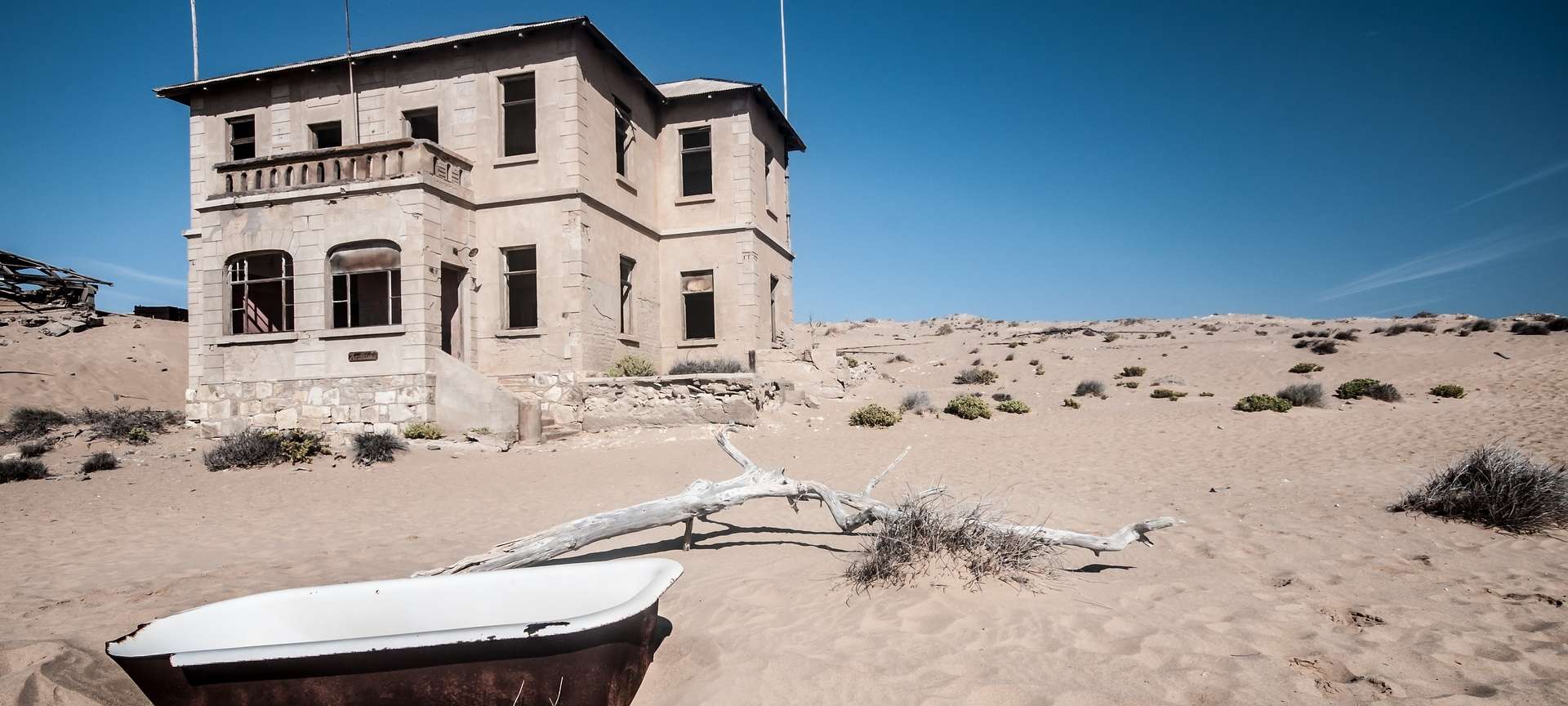 Highlights of the region
The abandoned mining town of Kolmanskop was once the focus of an incredible diamond rush. Stories tell of the first settlers literally falling over in the sand and sifting diamonds out of the dunes with their fingers. The town's heyday lasted from around 1910 to 1930 and it was completely abandoned by 1954. The desert has since moved in, and visitors can now explore the abandoned buildings, half drowned in sand, which make for some amazing photographs.
Practical + driving advice about the region (time needed)
It's just over an hour's drive from Aus to Lüderitz, and worth the detour for the sheer isolation alone. There's not much to do once you've visited Kolmanskop and driven south around the bay to Dias Point – further north and south is strictly off limits unless you're on a tour. In town, there's a hotel or two, a few self-catering cottages and a nicely-situated campsite on a small peninsular called Shark Island. On the north side of town, Agate Beach is beautiful and almost always deserted.