Everyone will have their own definition of romance, but long drives, dusty roads and shower-less campsites are not at the top of every list. That's not to say modern 4x4s and motorhomes can't be extremely comfortable – luxurious even – but they can't compete with a few pampered nights at a beautiful lodge.
Namibia has some fantastic luxury lodges, usually situated in the most pristine parts of the country. Some are in areas that are otherwise very hard to reach, or off limits to self-drivers entirely. Lodges range from the ultra-luxurious to those with simpler comforts, but all of them can seem incredibly lavish in such a remote wilderness.
At over $1000 a night, the high-end lodges are out of the reach of many, but there are still some excellent luxury experiences to be had in the $150 to $200 range. Remember that most prices include meals, drinks, game drives and other activities and the initial outlay may not look so bad once everything is factored in.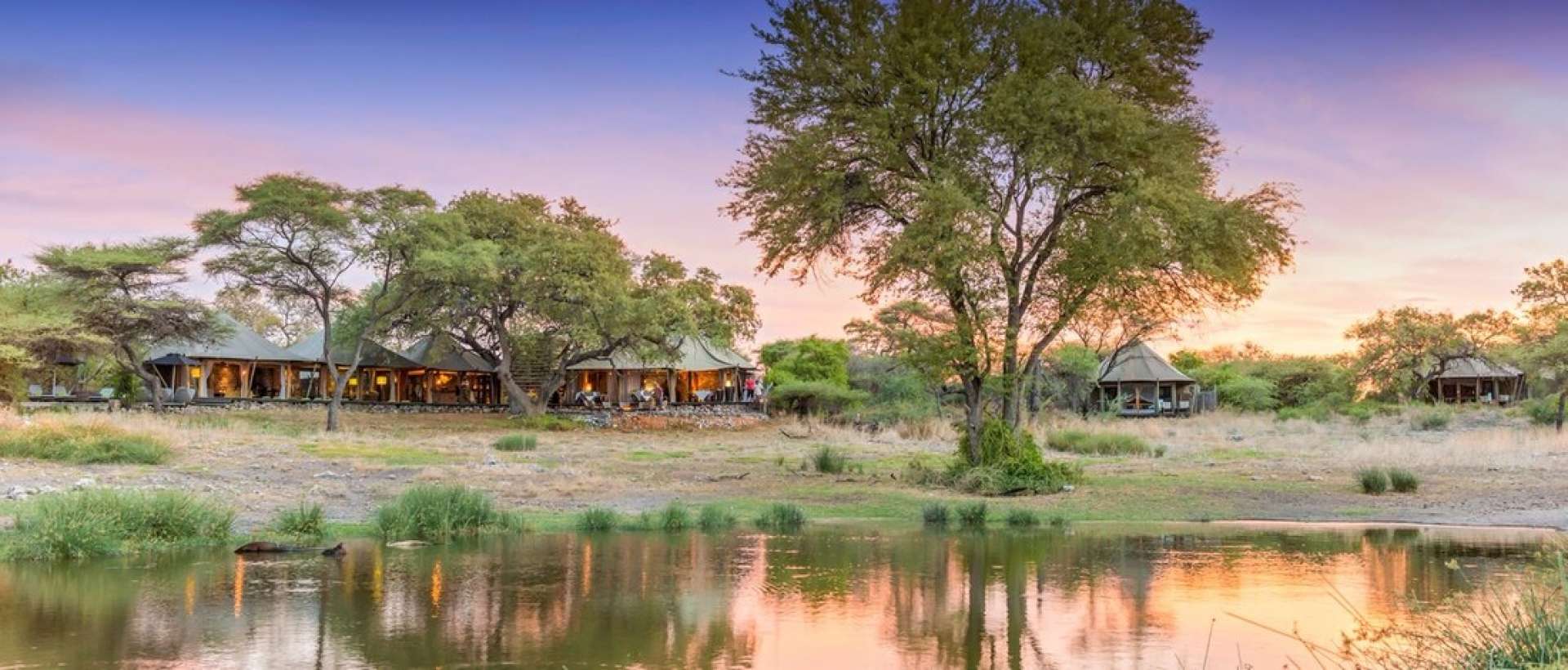 Hot air balloon rides are top of the list of romantic activities. They're mostly found in and around Sossusvlei and the NamibRand Nature Reserve, where you can float high up above the red Namib dunes. Namibia's landscapes are at their most romantic at sunset and whether you're soaring in a balloon or sitting around a campfire, it's a fairy-tale experience watching the pastel colours slowly fade.
Namibia's vast landscapes and sense of wild isolation are what makes it such a romantic destination. Luxury lodges offer a very special experience, but if you don't mind a bit of dust you'll still find plenty of romance in every remote campsite and on every deserted beach. With basic comforts, such as a fridge/freezer, table, chairs and electric lighting you can make yourself at home anywhere. Roof-top tents are also very comfortable and it's truly wonderful to wake up in an immense wilderness, with nobody for miles around, and peek out of your tent window to behold a desert sunrise.