Region/terrain explained
About an hour and a half's drive northeast of Swakopmund, the granite boulders of Spitzkoppe appear at first as small, distant outcrops, but soon swell to towering peaks as you draw near. There are two main domes, rising 700 m and 500 m from the surrounding plains, with a number of smaller boulders scattered around. Between the rocks and crevasses, there's a handful of small, private campsites, which are popular with hikers, rock climbers and self-drive campers.
Highlights of the region
The granite boulders of Spitzkoppe are one of Namibia's most photographed features. Sunset is particularly spectacular, when the exposed rock turns a vivid orange-red and the surrounding grassland a glowing gold. It's best to visit during the cooler winter months, and outside of the Namibian and South African school holidays, when the campsite is at its quietest.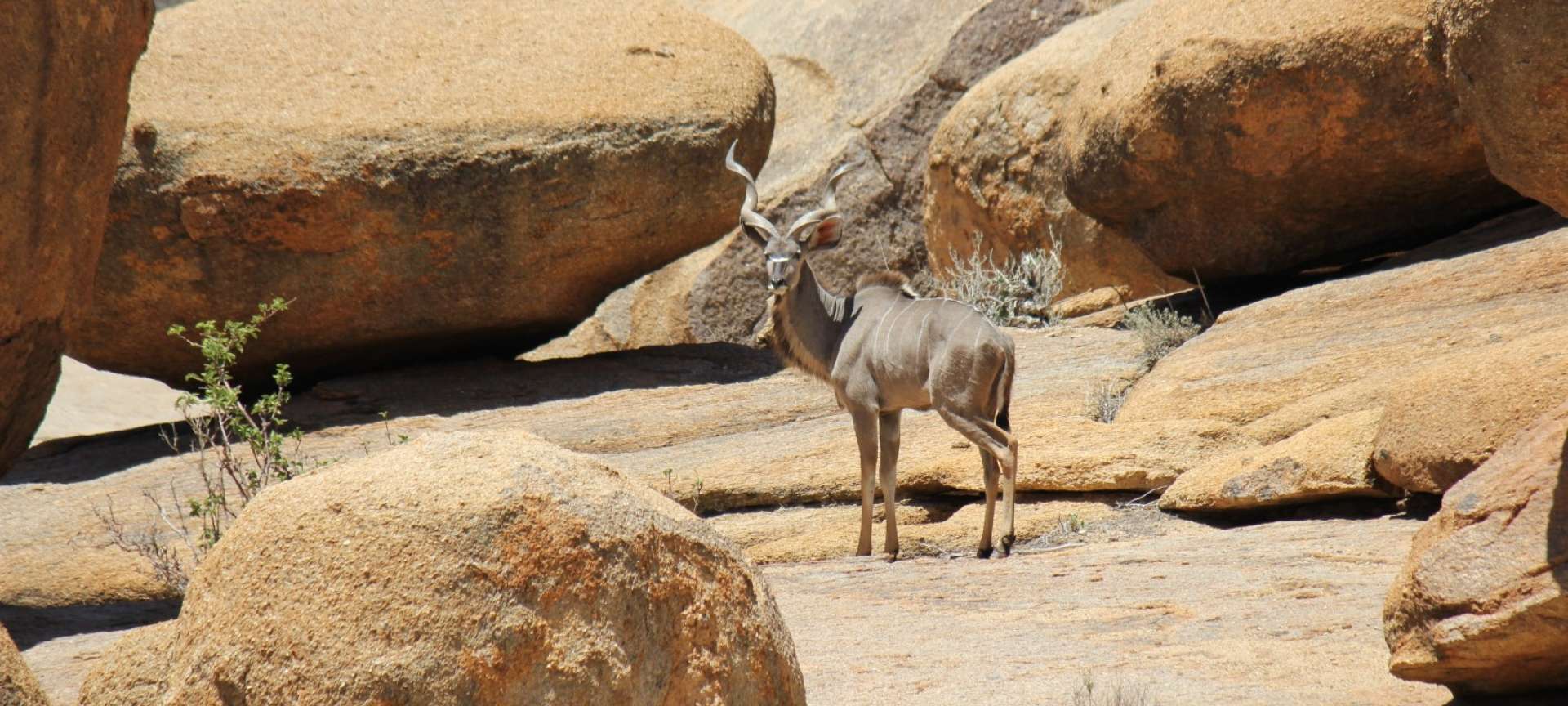 Practical + driving advice about the region (time needed)
The paved B2 highway will take you most of the way there and the final 30 km is reasonably well-maintained gravel. You can reach Spitzkoppe in a regular car, but once there, some of the campsites are along sandy tracks and a high-clearance vehicle or 4x4 may be required. There's also a tented camp and luxury lodge in the area. If you're not rock climbing, there's not much to do but relax and enjoy the peace and views. Two or three nights is probably all you need to soak it all in.