Wat te verwachten als ik naar Botswana reis in december?
December en januari zijn de natste maanden van Botswana met stromen in de middag. De regen is verkoelend, maar de temperaturen overdag blijven hoog, met een gemiddelde van 30 graden, maar de echt hete dagen kunnen oplopen tot 40 graden of meer. Nachten zijn meestal warm en vochtig, en zakken meestal niet onder de 20 graden. The heldere atmosfeer en donderwolken zorgen voor een perfecte setting voor foto's, en je kan om de paar dagen een spectaculaire storm verwachten.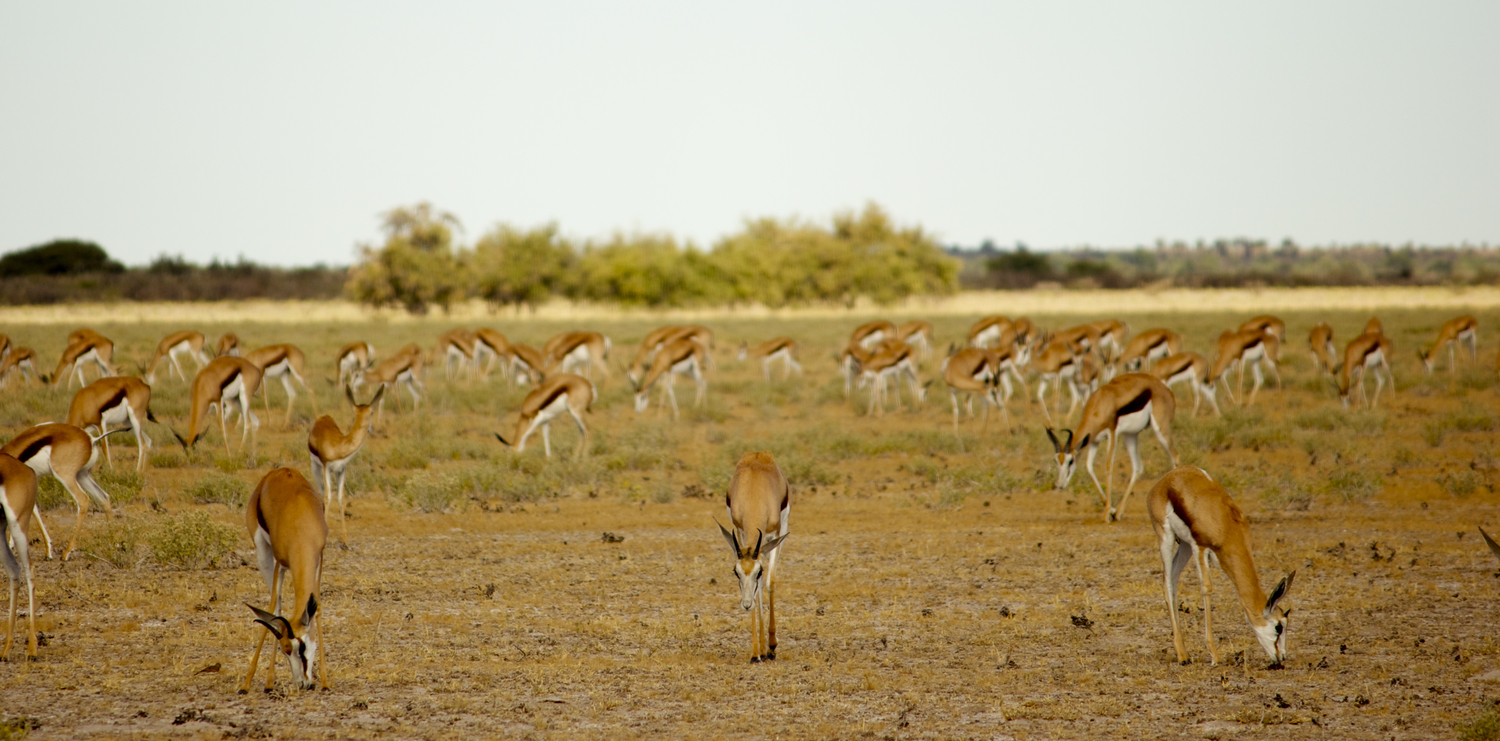 December is de start van het zomerse 'groene seizoen' als de vegetatie herstelt en het grasland vol is. De pasgeboren kalfjes huppelen over de Kalahari en zijn vaak een doelwit van de roofdieren. Als de vlaktes weer langzaam vol raken komen er meer en meer dieren naar de centrale parken en Central Kalahari en de Nxai Pans hebben beide veel wildlife in deze tijd van het jaar. De Savuti regio staat ook vol met dieren, al beginnen de olifanten langs de Chobe te verdwijnen als er meer vegetatie en water landinwaarts ook weer beschikbaar is.
Als er meer regen begint te vallen gaan de wegen rond de vlaktes achteruit. Dikke modder kan sommige routes onbegaanbaar maken en het is dan een goed idee om in konvooi te rijden. De wegen door en rond Moremi kunnen ook slechter worden. Grote gaten in de weg vullen zich met water en het kan erg sloom gaan als je door en rond de poelen navigeert.