Waarom Drive South Africa?
Snel, gemakkelijk en efficiënt – met de laagste prijzen – dat beloven wij u.
Waar u ook naartoe gaat, wij kunnen u helpen.
348 Takken in 5 Landen.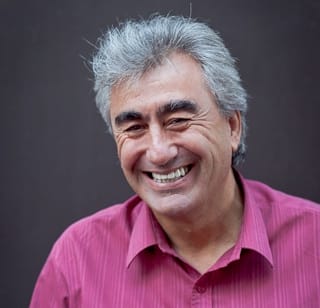 4x4 Verhuur Zuid-Afrika
Zuid-Afrika heeft misschien wel het beste wegennet van Afrika, maar biedt ook uitgebreide mogelijkheden voor avonturen in een terreinwagen. Er zijn vele landelijke en natuurlijke gebieden met onverharde wegen in Zuid-Afrika.
4x4 Verhuur Zuid-Afrika is een geweldige manier om de stad achter u te laten en terug te gaan naar de natuur, waarbij u alle prachtige gebieden die zuidelijk Afrika rijk is kunt ontdekken. Neem vandaag nog contact op met een adviseur van Drive South Africa om uw ultieme kampeer- of 4x4-vakantie te organiseren.
Beste bezoektijd
Als u een terreinwagen wilt huren om op safari te gaan in zuidelijk Afrika, heeft u in de wintermaanden de meeste kans om wilde dieren te zien. Ook is de winter de beste tijd om op onverharde wegen te rijden met een gehuurde 4x4, omdat veel van deze wegen onbegaanbaar worden tijdens het regenseizoen.
Omgeving
De steden van Zuid-Afrika worden omgeven door natuurgebieden, die vele mogelijkheden bieden voor avontuurlijke tochten in een 4x4. De meeste stedelijke gebieden hebben aangelegde routes voor terreinwagens, dus avontuur en vrijheid liggen slechts op een paar minuten afstand. Zuid-Afrika biedt nationale parken en ongerepte natuur in overvloed, waar u door de wildernis kunt rijden op natuurlijke of aangelegde 4x4-routes.
Vervoer
Veel van de interessante natuurgebieden beschikken alleen over wegen die niet toegankelijk zijn voor gewone auto's met tweewielaandrijving. Als u van plan bent Zuid-Afrika te bezoeken en op safari te gaan in het regenseizoen, is een terreinwagen huren waarschijnlijk uw enige mogelijkheid.
Verblijfsperiode
Er is zoveel te zien en te doen in Zuid-Afrika dat u zeker een maand nodig hebt om alles te ervaren, van de betoverende Drakensbergen en de ongerepte schoonheid van de wijngaarden tot avontuurlijke tochten op verlaten landwegen. Na elke bocht in de weg vindt u een nieuwe, wonderbaarlijke, mysterieuze wereld. Als u slechts 2 weken de tijd heeft, kunt u dit opsplitsen in één week in een gewone auto en daarna een week lang de wildernis ingaan met 4x4 Verhuur Zuid-Afrika.
Inpakken
Zuid-Afrika heeft verschillende gebieden met uiteenlopende klimaten, dus deze vraag is moeilijk te beantwoorden. Als u van plan bent op avontuur te gaan met een gehuurde terreinwagen en te kamperen, kunt u het beste op alle omstandigheden voorbereid zijn. Neem bagage mee die van pas kan komen in de wildernis, zoals een zaklamp, een muggenwerend middel, kleding voor warm en koud weer en een EHBO-doos.
Accommodatie
Durban
De provincie KwaZulu-Natal staat bekend om de ongerepte schoonheid en weelderigheid van de natuur. Er zijn routes voor terreinwagens vlakbij de stedelijke gebieden, zoals Ithala Game Reserve 4x4 Trails, terreinwagenroutes bij het Gateway Theatre of Shopping, Stoney Ridge en Killarney 4x4 Trails.
Kaapstad
Kaapstad ligt vlakbij de bergen, waardoor deze stad een goede uitvalsbasis vormt voor tochten in een terreinwagen. Een aantal goede plekken zijn Atlantis Dunes, Biedouw Valley, Bushman's Cave en Gecko Rock.
Johannesburg
Johannesburg is het grootste stedelijke gebied van Zuid-Afrika. Toch zijn er vele terreinwagenroutes te vinden vlakbij het centrum van de stad, zoals Sandwani Game Lodge, Protea 4x4 Adventures, Bass Lake Adventures 4x4 Trails, Hennops wandel- en terreinwagenroutes en Kungwini 4x4 trails. Sommige van deze gebieden bieden ook accommodatie.
Waarom een auto huren in Zuid-Afrika bij Drive South Africa?
Drive South Africa heeft uitgebreide ervaring met alle aspecten van autoverhuur en biedt een speciaal team van deskundigen voor het huren van terreinwagens in Zuid-Afrika. Voor de perfecte 4x4-vakantie bent u bij Drive South Africa aan het juiste adres.
Andere autohuuropties in Zuidelijk Afrika
Standaard auto's, luxe wagens, 4x4's en campers. Vind alle mogelijke huurauto's in Zuidelijk Afrika.
Luxe autoverhuur Zuid-Afrika
Rijdt met comfort en in stijl in een van onze luxe auto's door Zuid-Afrika. Cabriolets, luxe sedans, sportwagen, luxe SUV's en 4x4's.
Camperverhuur Zuidelijk Afrika
Van 2 tot 6 slaapplaatsen. Kies een camper met alle moderne comfort dat u nodig heeft. Velen bevatten een gootsteen.
Autoverhuur Zuidelijk Afrika
Vind de beste deal voor elk type auto bij top autoverhuurbedrijven in Zuidelijk Afrika.
Waarom Drive South Africa?
Bekijk onze selectie huurauto's en kies degene die bij u past. Onze selectie huurauto's gaat van budget auto's tot luxe wagens, voor korte of langere tijd in Zuidelijk Afrika.
Zoeken