Tempest Car Hire from Bloemfontein Airport - Explore Bloem
Off to Bloemfontein it is! We can book the type of vehicle you're looking for from Tempest Car Hire Bloemfontein Airport at the best rate around. At Drive South Africa we don't slap on additional booking fees, we don't charge for cancellations when made before the vehicle pick up date and we don't add on any extra credit card fees.
[caption id="attachment_92900" align="aligncenter" width="800"]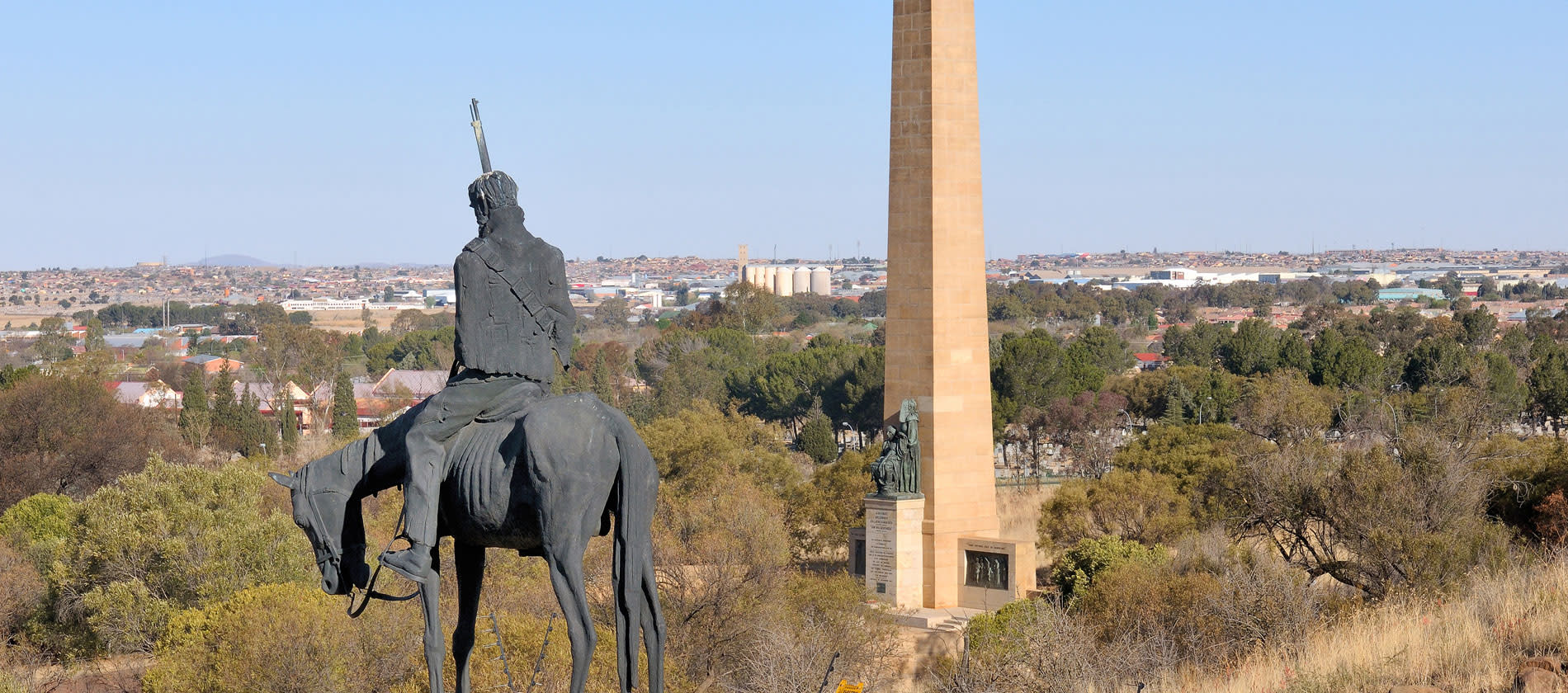 South-Africa-Bloemfontein | Photo Credits: Enchanting Travels[/caption]

Let us help you secure your Tempest Car Hire Bloemfontein Airport car rental in a simple, hassle-free process. You probably already have an idea of what car you're hoping to pick up from Bloemfontein Airport's Tempest Car Hire branch. Great – it makes booking your vehicle as simple as filling out our online booking request form. If you're not all that sure what type of vehicle you're going to need for your trip, give us a call or drop us an email, our consultants have excellent product knowledge and will be able to advise you on the vehicle they think you're going to need to fit your luggage, kids and the braai grid in.
With Tempest Car Hire Bloemfontein Airport there are places to go and things to see
Whether Bloemfontein is the place you're spending your entire holiday, or if it's merely a starting point, you're still going to want to enjoy the area to the full while you're there. A few suggested highlights we'd recommend you experience include the area's local history locked in the Anglo Boer War Museum.
[caption id="attachment_92907" align="aligncenter" width="800"]
Bloemfontein Holiday | Photo Credits: Pinterest[/caption]
After soaking up a bit of the local history, why not head on over to the Cheetah Experience? Here you can check out the family of wild cats that have been rescued and are in the process of being rehabilitated. It's home to servals, lions, cheetahs, tigers, and caracals.
If you enjoyed the Cheetah Experience and are looking for a tamer way to experience the outdoors, then we'd definitely recommend a trip to Free State National Botanical Garden. Walk in the garden's paradise of thriving fauna during the day… and at night! There's so much to see and do when you have the freedom of a Tempest car hire at the Bloemfontein Airport.