Why Drive South Africa?
Quick, easy and efficient – compare & save from Southern Africa's top rental brands.
Wherever you're going, we can help you.
348 Branches in 5 Countries.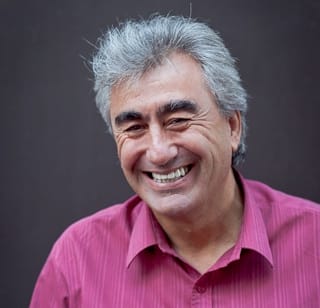 Experience, convenience, ease.
This is how hundreds of our past customers describe the customer service of our team. We strive to help travellers get around easily, safely and quickly...
Meet our team
Read customer reviews
Camper Hire Swaziland
Landlocked between South Africa and Mozambique, camper hire in Swaziland gives you the chance to explore one of the oldest kingdoms in Africa – all from the comfort of a home on wheels. Swaziland camper rental offers the ideal option for self-drive safaris, giving you all the flexibility and comfort of a mobile touring unit that allows you to set your own pace as you explore Swaziland's many attractions in your caravan hire.
Self-Drive Travel Made Easy with Camper Hire in Swaziland
Giving you all the benefit of a fully equipped 'home from home', Swaziland camper rental is the perfect combination of comfort and convenience. Drive South Africa offers a range of Swaziland campervan hire models to suit your preferences, with insurance, optional GPS and other features to ensure that every need is met. Without having to worry about accommodation, you can go where the wind takes you – taking in Swaziland travel highlights such as Hlane Royal National Park, Mkhaya Game Reserve, Big Bend and many other hotspots.
Affordable Camper Rental in Swaziland from Drive South Africa
With the most affordable motorhome hire rates in Africa, Drive South Africa provides secure online bookings plus qualified Africa holiday consultants and a trusted network of African vehicle hire companies. Book your camper rental in Swaziland for the ultimate African safari adventure.
Other Southern Africa rental options
Standard cars, luxury cars, 4x4s and campers. Find just about any rental car in Southern Africa.
Drive in comfort and style in any of the luxury cars offered in Southern Africa. Convertibles, luxury sedans, sports cars, luxury SUVs and 4x4s.
Find the best deal in each car group from Southern Africa's top car hire companies.
The largest range of 4x4s to choose from in Southern Africa, each with a unique configuration. Find the right vehicle for your next 4x4 adventure.
Why Drive South Africa?
Browse our selection of rental cars for all your needs. We offer affordable car rental in luxury, short or long term car rental in Southern Africa.
Search Cars