Car Hire in Dar Es Salaam, Tanzania
For travellers seeking a way to get around the capital of Tanzania, Dar Es Salaam City Centre car rental can be arranged at fantastic prices from Drive South Africa. Through our network of rental companies that operate across Southern Africa and beyond, we are able to source a supplier who can offer you a Toyota Landcruiser 4×4 for you at the right price. With so much to see and do in this enigmatic city, you can take your rented 4×4 wherever the wind takes you
We'll help you in every way possible – from securing a booking from our supplier to helping you get the necessary permits, Drive South Africa can help you.
Dar Es Salaam is the gateway to Zanzibar, home to a huge number of historical, cultural and scenic landmarks, and a thriving melting pot of diversity. It's a vibrant City Centre that is loaded with sights, smells and sounds. Things you may want to see and do after collecting your car rental in Dar Es Salaam City Centre include the popular Coco Beach, the National Museum, Kunduchi Ruins, Kivukoni Waterfront, Botanical Gardens and a number of colourful markets.
4×4 Car Rental in Dar Es Salaam City Centre
If you are planning to continue onwards to take in the rest of Tanzania, you can also take your 4×4 on an adventure into the Serengeti and Kilimanjaro areas (known as the Northern Tanzania Circuit), or hop on a boat to visit the Spice Island of Zanzibar.
The booking process is designed to be as simple and safe as possible. Compare rates to find the best deal. From there, you will proceed to payment on our secure reservation system, and the booking will be confirmed via our friendly rental team. At this point, all you need to do is head to the nearest branch in the city to collect your vehicle. With Drive South Africa, Dar Es Salaam City Centre car rental really is that simple.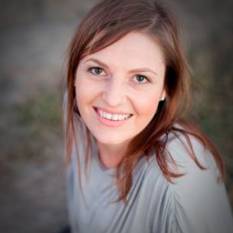 Experienced car hire with convenience and ease.
This is how hundreds of our past customers describe the customer service of our team. We strive to help travellers get around easily, safely and quickly...
Meet our team
Read customer reviews
Why hire a car with Drive South Africa?
Quick, easy and efficient – compare & save from Southern Africa's top rental brands.
Other Southern Africa rental options
Standard cars, luxury cars, 4x4s and campers. Find just about any rental car in Southern Africa.
Drive in comfort and style in any of the luxury cars offered in Southern Africa. Convertibles, luxury sedans, sports cars, luxury SUVs and 4x4s.
From 2-berths to 6-berths. Choose a camper with all the modern comforts you need. Many include the kitchen sink.
The largest range of 4x4s to choose from in Southern Africa, each with a unique configuration. Find the right vehicle for your next 4x4 adventure.
Why hire a car with Drive South Africa?
Browse our selection of rental cars for all your needs. We offer affordable car rental in luxury, short or long term car rental in Southern Africa.
Search Cars