Harare City Centre car hire
Harare City Centre car rental offers a rewarding and simple way to explore Zimbabwe's vibrant capital city at your own pace. For visitors to this eclectic city, Drive South Africa and our network of Southern African rental companies brings you competitive rates on both short and long term rentals. With an abundance of modern and historical buildings, many cultural landmarks and its own unique pulse, Harare is not only the gateway to other attractions in the country – it is also a highlight in its own right.
Once you have collected your car rental in Harare City Centre, you can visit places such as National Gallery of Zimbabwe, Zimbabwe Museum of Human Sciences, National Heroes Acre, Chapungu Sculpture Park, National Herbarium and Botanic Gardens, Royal Harare Golf Club, Larvon Bird Gardens, Snake World and Lion & Cheetah Park.
Affordable Car Rental in Harare City Centre
Booking your rented vehicle has never been easier with the help of Drive South Africa. Our online booking system is designed to be secure and easy to use, with a handy comparison feature that lets you choose the rental company with the best rates on your preferred vehicle. All vehicles are late model and fully serviced, with everything from sedans to luxury cars, 4x4s, SUVs, vans and even campers available to hire.
As a Drive South Africa customer, you can also enjoy added benefits such as roadside assistance, with option extras including GPS and insurance offered at a small extra fee. Whether you plan to continue your journey further into Zimbabwe or explore the sights and experiences of the city itself, we help you get where you need to go with affordable Harare City Centre car rental.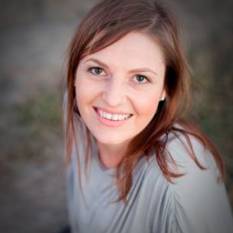 Experienced car hire with convenience and ease.
This is how hundreds of our past customers describe the customer service of our team. We strive to help travellers get around easily, safely and quickly...
Meet our team
Read customer reviews
Why hire a car with Drive South Africa?
Quick, easy and efficient – compare & save from Southern Africa's top rental brands.
Other Southern Africa rental options
Standard cars, luxury cars, 4x4s and campers. Find just about any rental car in Southern Africa.
Drive in comfort and style in any of the luxury cars offered in Southern Africa. Convertibles, luxury sedans, sports cars, luxury SUVs and 4x4s.
From 2-berths to 6-berths. Choose a camper with all the modern comforts you need. Many include the kitchen sink.
The largest range of 4x4s to choose from in Southern Africa, each with a unique configuration. Find the right vehicle for your next 4x4 adventure.
Why hire a car with Drive South Africa?
Browse our selection of rental cars for all your needs. We offer affordable car rental in luxury, short or long term car rental in Southern Africa.
Search Cars