Car Hire at Maseru Airport
Explore the beautiful landscapes of Lesotho with the help of Maseru Airport car rental from Drive South Africa – the simplest, most rewarding way to get around at your own pace. Officially known as Moshoeshoe I International Airport, Maseru serves flights to and from the capital of Lesotho. The airport is situated in the town of Mazenod, about 18 km southeast of downtown Maseru.
For many visitors to the lush mountains and rugged scenery of this area, this airport is the gateway to the area's attractions. There are many things to see and do once you have collected your car rental at Maseru Airport. Highlights include Katse Dam, Thabana Ntlenyana reserve, Sehlabathebe National Park, Thaba Bosiu reserve, Maletsunyane Falls and Ts'ehlanyane National Park. With plenty of open spaces and natural landmarks, this destination was made for self-drive adventure.
Affordable Car Rental at Maseru Airport
Through our large network of leading rental companies, Drive South Africa helps you find the best deals on short and longer term rentals across various vehicle types. All vehicles are late model and fully serviced, and include roadside assistance too. Options range from standard models to luxury cars, 4x4s, SUVs, MPVs vans and even campers for those seeking a unique travel experience.
Booking is done online through our secure reservation system. After selecting your chosen vehicle, you can choose the date range and specify your arrival date. From there, proceed to payment and your booking will be confirmed via our friendly customer service agents. Once you arrive in Lesotho, all you need to do is head to the nearest Maseru Airport car rental branch to start exploring right away.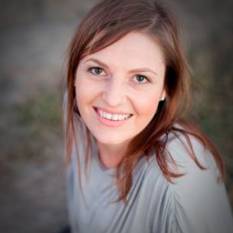 Experienced car hire with convenience and ease.
This is how hundreds of our past customers describe the customer service of our team. We strive to help travellers get around easily, safely and quickly...
Meet our team
Read customer reviews
Why hire a car with Drive South Africa?
Quick, easy and efficient – compare & save from Southern Africa's top rental brands.
Other Southern Africa rental options
Standard cars, luxury cars, 4x4s and campers. Find just about any rental car in Southern Africa.
Drive in comfort and style in any of the luxury cars offered in Southern Africa. Convertibles, luxury sedans, sports cars, luxury SUVs and 4x4s.
From 2-berths to 6-berths. Choose a camper with all the modern comforts you need. Many include the kitchen sink.
The largest range of 4x4s to choose from in Southern Africa, each with a unique configuration. Find the right vehicle for your next 4x4 adventure.
Why hire a car with Drive South Africa?
Browse our selection of rental cars for all your needs. We offer affordable car rental in luxury, short or long term car rental in Southern Africa.
Search Cars