Car Hire in Lusaka, Zambia
Lusaka City Centre car rental from Drive South Africa offers the best way to explore Zambia's capital city at your own pace. For many visitors entering the country, Lusaka is the first introduction to Zambia and its many attractions. The City Centre is fairly modern, while still housing many beautiful old buildings and landmarks. You can expect a good mixture of cultural, scenic, wildlife and historical attractions to see during your stay, along with diverse accommodation options and plenty of shops and other facilities.
Highlights to check out once you have collected your car rental in Lusaka City Centre include the Lusaka National Museum, Kalimba Reptile Park, Munda Wanga Environmental Park, Nembo Scenic Park, Lilayi Game Ranch, Choma Museum and Crafts Project and the Kabwata Cultural Centre. Historical landmarks meanwhile include the National Assembly building, the university area, the Anglican cathedral and the State House.
Affordable Car Rental in Lusaka City Centre
Drive South Africa takes the stress out of travel planning with a quick and simple booking process and extensive selection of late model vehicles to rent. Choose from standard cars, luxury cars, SUVs and MPVs, 4×4 vehicles, vans and even campers to find the option that best suits your needs. Through our network of leading Southern African rental companies, you can then compare to find the most affordable rates on your chosen vehicle.
Once you have selected your vehicle and specified your arrival dates, payment can be done via our secure website booking system. Your booking will then be confirmed, and all you need to do is head to the nearest Lusaka City Centre branch to collect your vehicle. To add even more value and peace of mind, we also offer after-sales services such as roadside assistance on all rentals, while optional add-ons such as GPS and insurance can also be arranged at a small added cost.
Begin the most rewarding Zambian travel experience yet with the help of Lusaka City Centre car rental from Drive South Africa.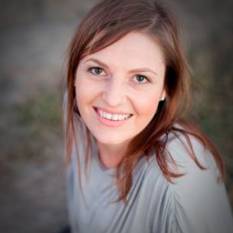 Experienced car hire with convenience and ease.
This is how hundreds of our past customers describe the customer service of our team. We strive to help travellers get around easily, safely and quickly...
Meet our team
Read customer reviews
Why hire a car with Drive South Africa?
Quick, easy and efficient – compare & save from Southern Africa's top rental brands.
Other Southern Africa rental options
Standard cars, luxury cars, 4x4s and campers. Find just about any rental car in Southern Africa.
Drive in comfort and style in any of the luxury cars offered in Southern Africa. Convertibles, luxury sedans, sports cars, luxury SUVs and 4x4s.
From 2-berths to 6-berths. Choose a camper with all the modern comforts you need. Many include the kitchen sink.
The largest range of 4x4s to choose from in Southern Africa, each with a unique configuration. Find the right vehicle for your next 4x4 adventure.
Why hire a car with Drive South Africa?
Browse our selection of rental cars for all your needs. We offer affordable car rental in luxury, short or long term car rental in Southern Africa.
Search Cars