Car Hire in Maputo City Centre, Mozambique
Maputo City Centre car rental can be organised quickly and simply through Drive South Africa, helping you begin your Mozambique adventure as soon as you arrive in the city. As the capital of this tropical hotspot, Maputo is an eclectic blend of African, Portuguese and other cultures. The buildings are also diverse, with new and old blending together in a unique harmony. As the gateway to the rest of the country, the city has plenty of attractions in its own right too.
After you have collected your car rental in Maputo City Centre, you can start exploring at your own pace. Take a visit to one of the many museums, such as the Natural History, Revolution or National Museum. Drive out to one of the reptile farms or game reserves found nearby, or the elephant park where large numbers of elephant can be seen. The markets are also worth exploring.
Affordable Car Rental in Maputo City Centre
Organising your trip can be stressful at the best of times, especially when it comes to setting out your travel budget. Drive South Africa takes out the stress (and huge costs) with affordable rentals on late model vehicle. We work with a network of leading Southern African rental companies, helping you compare rates on a wide range of vehicles to get the best value. From luxury cars to standard vehicles, vans, 4x4s, SUVs, MPVs and even campers, there is a vehicle to suit every requirement.
Booking is safe, simple and stress-free, with an online reservation system that allows you to select your vehicle, specify the hire period and your arrival date and then do payment securely. Once the booking has been confirmed, you can head to the nearest City Centre branch to collect your car when you arrive in Maputo. With Drive South Africa, Maputo City Centre car rental really is that simple.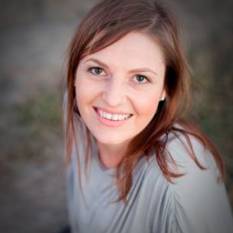 Experienced car hire with convenience and ease.
This is how hundreds of our past customers describe the customer service of our team. We strive to help travellers get around easily, safely and quickly...
Meet our team
Read customer reviews
Why hire a car with Drive South Africa?
Quick, easy and efficient – compare & save from Southern Africa's top rental brands.
Other Southern Africa rental options
Standard cars, luxury cars, 4x4s and campers. Find just about any rental car in Southern Africa.
Drive in comfort and style in any of the luxury cars offered in Southern Africa. Convertibles, luxury sedans, sports cars, luxury SUVs and 4x4s.
From 2-berths to 6-berths. Choose a camper with all the modern comforts you need. Many include the kitchen sink.
The largest range of 4x4s to choose from in Southern Africa, each with a unique configuration. Find the right vehicle for your next 4x4 adventure.
Why hire a car with Drive South Africa?
Browse our selection of rental cars for all your needs. We offer affordable car rental in luxury, short or long term car rental in Southern Africa.
Search Cars