Car Hire in Windhoek City Centre, Namibia
Windhoek City Centre car rental is a must for any traveller wanting to take in the sights of Namibia's capital and its surrounds. Offered by Drive South Africa at excellent rates, you can start your travels from here, and decide where you want to go next. Self-drive is ideal for this part of Africa, and with much to see in this unique town, you are sure to put your rental to good use for the duration of your stay. National Library, National Archives, National Art Gallery, National Botanical Gardens, Christuskirche building, College of Art, Zoo Park, the Old Brewery, Heroes Acre, the Station building, State House and many other interesting landmarks. Outside of the city meanwhile, you can take your car rental in Windhoek City Centre to visit the Daan Viljoen Game Reserve or explore onwards into Namibia if you're keen for more adventure.
Car Rental in Windhoek City Centre
Working with a comprehensive network of rental providers, Drive South Africa helps you get the best service, at the best rates. Choose from a selection of vehicles across various categories: standard, luxury, utility, 4×4, van, camper and more. From there, you can compare rates across providers to find the option that best suits your budget. All cars are fully serviced, with after-sales services such as roadside assistance included in every booking. What makes Windhoek and Namibia as a whole perfect for self-drive is that chance you have to fully immerse yourself in the beauty of this country. From German influenced historical buildings to game reserves teeming with antelope, jackal and even elusive leopard, every day is a new chance for adventure when you book Windhoek City Centre car rental.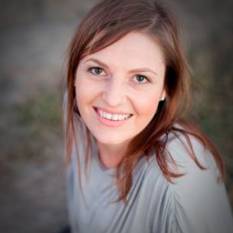 Convenience, ease and the best prices
This is how thousands of our past customers describe the customer service of our team. We strive to help travellers get around easily, safely and quickly...
Meet our team
Read customer reviews
Why Drive South Africa?
Quick, easy and efficient – compare & save from Southern Africa's top rental brands.
Other types of vehicles available in Windhoek City Centre
Standard cars, luxury cars, 4x4s and campers. Find just about any vehicle to hire in Windhoek City Centre.
Why rent from Drive South Africa?
Because we work with the best rental companies in Southern Africa, you have a pick of the lot. With 1000s of vehicles to choose from, unlimited mileage, easily comparable prices, cars sanitised on every rental, flexible cancellation and dedicated customer service, you know that Drive South Africa is your best bet.
Search Cars