Car Hire in Foreshore Cape Town
Whether you are in the city for business or on holiday, Cape Town Foreshore car rental is the best way to get where you need to go, at your own pace. As a bustling former harbour that separates the City Centre from the Waterfront, it is hard to imagine that until a few decades ago, this area was largely unused. In fact, the entire area was under sea until around 1940 or so. Today, it is a hub for many businesses, while also housing the Cape Town International Convention Centre (CTICC) that attracts thousands of conference delegates every year.
Many beautiful old buildings, restaurants, museums and other attractions surround the area, ensuring plenty to see and do once you have collected your Cape Town Foreshore car rental. The convenient location meanwhile makes it easy to pop over to the Waterfront, or explore the City Centre and City Bowl areas that are also found close by. Key attractions to note in this area include the Artscape Theatre, Heerengracht Street fountains and statues, St Georges Mall and Adderley Street, Marimba Restaurant and many others.
Cape Town Foreshore Car Rental
Arranging car rental in Cape Town Foreshore is as easy as could be. Drive South Africa offers a broad selection of the latest model vehicles to suit every requirement, from standard vehicles to luxury vehicles, vans, 4x4s, SUVs and MPVs to campers. Once you have chosen your car and selected your arrival and departure dates, you can proceed to payment on our secure website. Your booking will then be confirmed, and you can collect your vehicle as soon as you arrive in the city.
A close relationship with a network of leading rental companies ensures that Drive South Africa is able to bring you the best rates on short term and longer term rentals. When choosing your preferred car, you will be able to compare rates to find the best deal. Book your Cape Town Foreshore car rental with Drive South Africa for simple, affordable self-drive travel.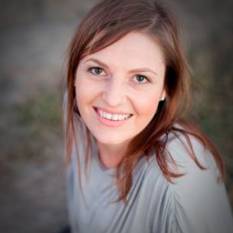 Convenience, ease and the best prices
This is how thousands of our past customers describe the customer service of our team. We strive to help travellers get around easily, safely and quickly...
Meet our team
Read customer reviews
Why Drive South Africa?
Quick, easy and efficient – compare & save from Southern Africa's top rental brands.
Other types of vehicles available in Cape Town Foreshore
Standard cars, luxury cars, 4x4s and campers. Find just about any vehicle to hire in Cape Town Foreshore.
Why rent from Drive South Africa?
Because we work with the best rental companies in Southern Africa, you have a pick of the lot. With 1000s of vehicles to choose from, unlimited mileage, easily comparable prices, cars sanitised on every rental, flexible cancellation and dedicated customer service, you know that Drive South Africa is your best bet.
Search Cars