Car Hire at George Airport
Boasting two of South Africa's top ten golf courses, well situated along the world famous Garden Route and service by George Airport, car rental is a popular, practical and liberating way to experience this beautiful part of South Africa's coastline. Frequented by a diverse clientele, George Airport car hire through Drive South Africa is equipped to cater for all tastes and budgets.
George Airport Car Rental Options
Drive South Africa's George Airport car hire offers a range of options on its fleet of rental cars sourced through an established network car hire companies. Drive South Africa provides unlimited mileage car hire, as well as daily, capped mileage options. We stock a broad range of vehicles from 4×4 hire, mini bus and 7-seater vans, luxury vehicles and cheap car hire. Our industry experience and qualified travel consultants equip Drive South Africa to deliver the ideal vehicle for your Garden Route holiday. Car rental from George Airport caters for all budgets, we recognise the travel thirst young people have and endeavour to provide this market with the cheap George Airport rental that enables them to see as much of South Africa as possible, while at the same time ensuring that we keep our travelling families, executives and luxury vehicle customers happy.
Drive South Africa Online Car Hire Booking System
Drive South Africa's George Airport online car hire booking system provides a reliable online reservation service that is secure and easy to use. Your car is reserved by Drive South Africa and payment processed through our online payment system.
 Our online car rental software is a useful tool to compare cheap car hire prices and obtain online car hire quotes.
George Car Rental Insurance
We offer standard and super insurance as standard for George Airport car hire vehicles, and we offer no excess car hire insurance on our most popular vehicles, the level of cover you decide on is up to you.
George Car Hire Convenience
Returning your rental car is a convenient process with Drive South Africa affiliates offering numerous drop-off branches and locations throughout the country. Drive South Africa has arrangements in place to allow hire cars to cross the following country borders:
Botswana
Lesotho
Namibia
Mozambique
Swaziland
Zambia
Please confirm with one of our experienced travel consultants if any restrictions apply should you wish to drive your George Airport rental car into any of these countries.
George Car Rental Best Prices
Drive South Africa regularly compares car hire prices across the South African car rental industry to ensure we continue to bring you cheap George Airport car rental and the best George Airport car hire prices.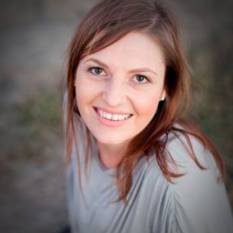 Convenience, ease and the best prices
This is how thousands of our past customers describe the customer service of our team. We strive to help travellers get around easily, safely and quickly...
Meet our team
Read customer reviews