Car Hire in Braamfontein, Johannesburg
Drive South Africa offers affordable rates on Braamfontein car hire that help you get around at your own pace. Situated just outside of the Johannesburg CBD, Braamfontein is both business hub and holiday spot. This suburb is close enough to all of Joburg's attraction, while still offering a bit of peace and quiet. There is an abundance of accommodation options to be found in the area, along with plenty of shops and things to do. With a huge range of the latest model vehicles to hire through our network of leading rental companies; Drive South Africa helps you plan your trip simply and effectively. Once you have collected your Braamfontein car rental, you can begin exploring the many interesting sights found here. Things to see include Newtown Cultural Precinct, Nelson Mandela Bridge, Museum Africa, SAB World of Beer, Joburg Theatre, visit Wits Art Museum, Mandela Family Museum, Johannesburg Zoo, Ellis Park Stadium, Constitution Hill, Apartheid Museum, Sandton, Soweto and many more besides.
Affordable Car Rental in Braamfontein
Whether you are in South Africa for a business trip, family holiday, romantic break or even an organised tour with a large group, you will be able to find just the right vehicle to suit your needs. Our standard vehicles include coupes and sedans, while our luxury vehicles deliver the finest German engineering. Practical options such as SUVs and MPVs are also offered alongside 4×4 vehicles designed for the off-road and urban streets. We also offer vans available to hire, easily accommodating anything from eight to 16 passengers with ease. Because we understand that travel planning can be on the stressful side, our online booking system is designed to be as simple as possible. Once you have chosen your car, you can compare to find the best rates. From there, simply select your arrival and departure dates and proceed to payment. Once your booking has been confirmed, all that you need to do is head to the closest rental branch to collect your car on arrival. Affordable, flexible and fun, Braamfontein car l hire from Drive South Africa will get you where you need to go.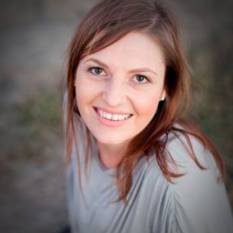 Convenience, ease and the best prices
This is how thousands of our past customers describe the customer service of our team. We strive to help travellers get around easily, safely and quickly...
Meet our team
Read customer reviews